Patricia Halper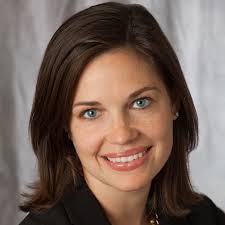 Patricia Halper, CFA, is an investment executive in the Global Family Office and Private Investment Offices at Northern Trust.

She has more than twenty years of experience in the asset management industry. Most recently, she was the Chief Investment Officer of Equities at Chicago Equity Partners where she oversaw all equity strategies as well as the equity portfolio management and quantitative research groups. She previously served as a member of the firm's quantitative research team.

One of Crain's Chicago Business' Notable Women in Finance in 2019, Halper holds the Chartered Financial Analyst (CFA) designation and is a member of the CFA Institute, the CFA Society Chicago, the Chicago Quantitative Alliance, the Economic Club of Chicago and the Chicago Network. She is on the Board of Trustees for La Rabida Children's Hospital where she also sits on the Board's Executive Committee and chairs its Development Committee.

Halper holds a bachelor's degree in mathematics from Loyola University Chicago and a master's degree in financial mathematics from the University of Chicago.

Patricia was elected to the Easterseals National Board of Directors in 2019 and served as its Treasurer, Chair of the Finance Committee, and was a member of the Executive Committee and the Affiliate Relations Committee. She was re-elected to the board to a three-year term in October of 2021.