John Pfeiffer
Nashville, Tennessee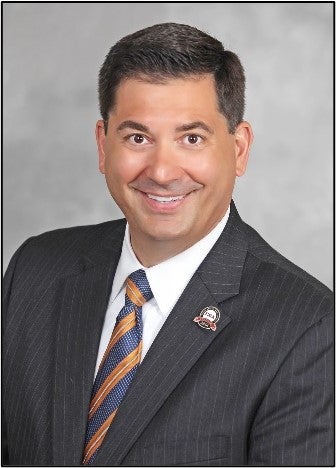 John Pfeiffer has had a long career as an information technology executive and has served since 2002 as Vice President of Technology and Chief Information Officer of CoreCivic, Inc., in Nashville. He has held technology leadership positions in health care, including Vanderbilt University Medical Center. John also served for four years in the United States Navy, USS Hue City (CG 66) as Surface Warfare Officer (Lieutenant).

Mr. Pfeiffer holds a B.S. in Political Science from Vanderbilt University of Nashville, and a M.B.A. from Belmont University, also in Nashville, as well as an Executive Development Institute Certificate in Leadership Excellence from the Owen Graduate School of Management at Vanderbilt.

John previously served as Chair of the Easter Seals Tennessee board of directors for which he is also an Honorary Lifetime Member. In addition to his volunteer work with Easter Seals, he has been active as a board member, president-elect and president of the American Guild of English Handbell Ringers (2006-2012) and as a member of the board and as chair of Mountain T.O.P. (Tennessee Outreach Project), an interdenominational mission for youth and adults, dedicated to a rural life ministry serving the needs of the people of Tennessee's Cumberland Mountain region (1998-2002).

John was elected to the Easterseals National Board of Directors in 2014, serving as 1st vice chair of the Board, chair of the Affiliate Relations Committee, vice chair of the Executive Committee and member of the Finance Committee.

Currently, he serves as an Honorary Board Member.