Henry Long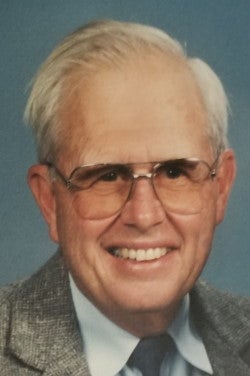 Henry Long – a generous, respected community member, leaves a lasting legacy with Easterseals.
Easterseals of Greater Waterbury, Central and Northwest Connecticut was recently the recipient of an incredibly generous planned gift from Henry L. Long, Jr. of Watertown.
Henry Long was a generous, respected community member who served on Easterseals Board of Directors from 1974-1980. He enthusiastically helped to lead Easterseals fundraising efforts from the mid 1970's through the 1990's. He served as chairman of many Easterseals major fundraising initiatives, including the Waterbury Area Easter Seal Telethon and the Ham-O-Shanter Golf Tournament. In June of 1994, Easterseals was honored to recognize Mr. Long for 20 years of outstanding volunteer service. He was known for his constant, sometimes wild, sense of humor and had a very special way of engaging members of the community to become involved with and give back to support Easterseals mission.
Henry Long wished to extend his generosity beyond his lifetime and included Easterseals in his estate plans, leaving a $38,500 gift to help Easterseals touch the lives of individuals and families in the community facing disability, the way that it helped his own family.
Easterseals had a personal impact on the Long family in the early 1970's and left a lasting impression on their lives. One of Mr. Long's daughters was in a serious motor vehicle accident and received therapy services at Easterseals. The therapy helped her regain mobility, improve her memory, breathing and speech. Easterseals helped her to regain strength and confidence in her abilities again and be able to live a healthy prosperous life.
Mr. Long's impact on Easterseals throughout his lifetime was immeasurable and his legacy will live on with this remarkable gift to help the organization continue its mission. Mr. Long's planned gift will directly help individuals and families facing challenges and those in need of support to recover or achieve personalized goals.