Jayden is full of smiles at Angle Lake
Program director's son is thriving at our fully-inclusive child development center.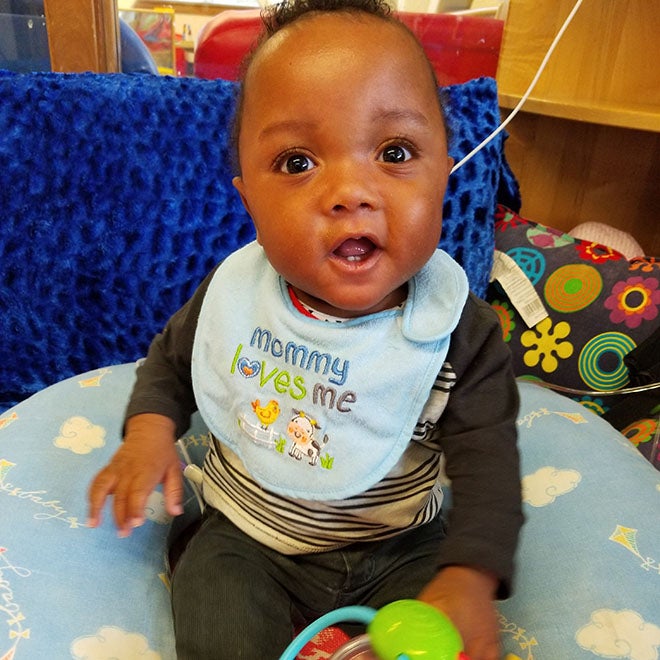 When Jayden came to Easterseals Angle Lake Child Development Center in Seatac, his mom, Renita, knew he would be in good hands. That's because Renita is the Program Director at Angle Lake.
When Renita returned to work after maternity leave, her son had medical needs that only a program like Angle Lake could meet. All Easterseals Washington Child Development Centers are fully-inclusive – caring for children with and without disabilities or medical needs side by side. Our centers are places where kids like Jayden can learn, grow, and reach important milestones alongside his peers, and where parents and guardians know their children will thrive.
Recently, Renita share this testimonial about Jayden's first five months at Angle Lake: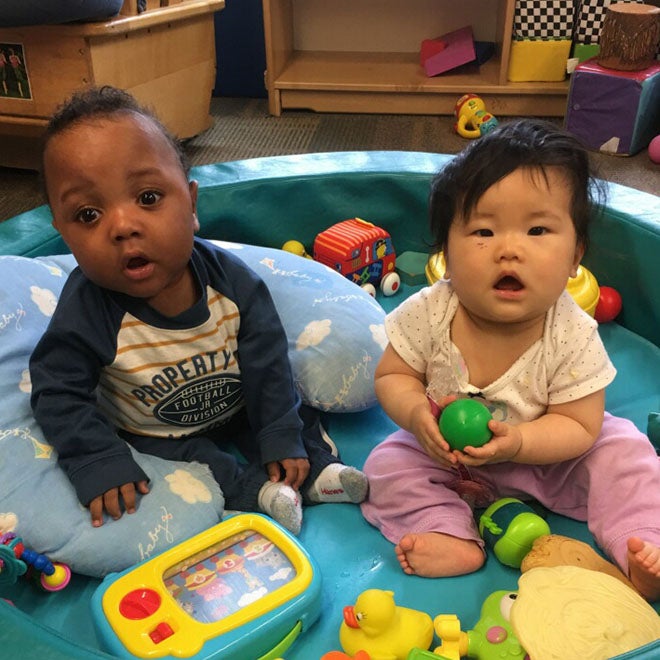 "My Jayden has been here since January, and he is thriving. Upon enrollment, he needed typical infant care, and he also needed consistent maintenance of his oxygen supply system and feeding tube. I am proud to say that the teachers never treated him differently from the other infants in their care. They allow him to socialize and play with the other children, focusing on his abilities, not his medical challenges. Jayden's individual development plan incorporates my notes from his physical and speech therapy sessions, allowing the teachers to practice his exercises in the classroom each day. I have seen great progress in Jayden's social skills and mobility. He can sit up for a long time without falling over, and he always has a big smile on his face. When I have meetings away from the building, I have peace of mind because I know that my son is in the best hands."
If you would like to learn more about Easterseals Washington's fully-inclusive child development centers, click here.