Easterseals Vice President Visits Seattle
Sharon Watson is the Vice President of Brand Marketing, Communications & Corporate Relations at Easterseals, Inc.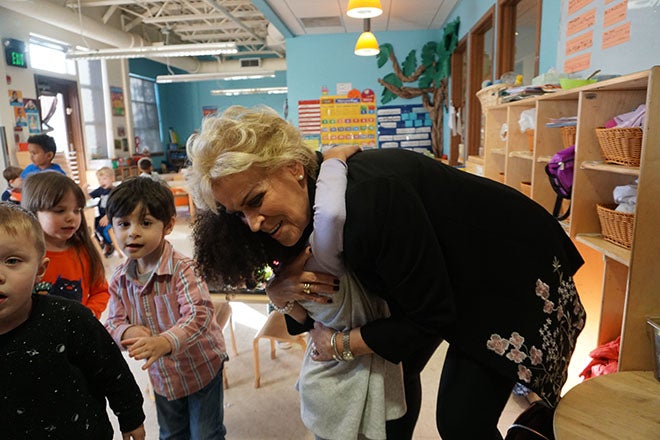 We had the pleasure of welcoming Sharon Watson from the Easterseals national office in Chicago to Angle Lake Child Development Center in Seatac last month. Sharon received a warm welcome from the kids at the center (they love visitors!) and spent the afternoon learning about our commitment to fully-inclusive child development from Cathy Bisaillon (ESW President & CEO) and Renita Linear (Angle Lake Director).
"Thanks for a beautiful visit to your CDC today! So enjoyed seeing the happy, happy children you serve and the lovely environment in which you do it with your gracious team. Love seeing our mission in action!" -Sharon Watson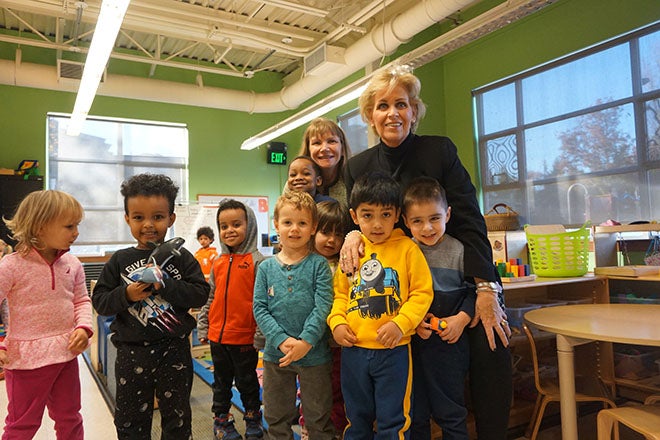 During her tenure with Easterseals, Sharon has helped generate tens of millions of dollars to support its mission as the national relationship manager for valued National Corporate Partners including A. C. Moore, Bayer Consumer Healthcare, Comcast NBCUniversal, the Comcast NBCUniversal Foundation, CVS Health, the CVS Health Foundation, MassMutual Financial Group, and others.
We look forward to have Sharon back for another visit!