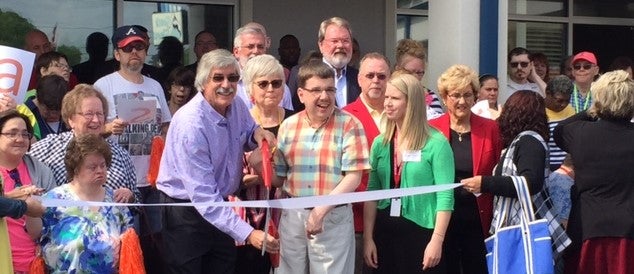 Polio Nickie Lancaster
A Post-Polio Survivor Helping Others
Nickie Lancaster is a mother, wife, medical professional, dedicated volunteer, and a post-polio survivor. In the summer of 1950, at the age of eight, Lancaster contracted polio while attending a camp. In 1987, she founded Polio Heroes of Tennessee, a program of Easter Seals Tennessee. Today, she remains the coordinator of the program; she edits the bi-yearly newsletter and helps to re-educate medical professionals.Nickie has taught physical therapy to students about post-polio at two university programs for the past 21 years. As medical schools discontinued education about polio, Lancaster, believing that polio is a relevant issue today, has persisted in communicating with the medical field and providing literature to nearly 800 polio survivors in numerous states, three provinces in Canada, Taiwan and Japan.
Today, she responds to over 10 new inquires a month from doctors, polio survivors and their family members. The most common question she is asked, "Do you know a doctor who knows anything about polio?" Lancaster jokingly adds, "They think we are all dead." There is a lot of misinformation and speculation about post- polio syndrome (PPS). PPS generally occurs 30 years after the acute phase. Around 75% of all polio survivors will experience the second phase, which is post polio. Symptoms are characterized as new extreme fatigue, weakness, new breathing problems, difficulty swallowing and being hyper-sensitive to cold on the legs. Depression is also associated with fatigue and can be misinterpreted as PPS or vice versa. Lancaster's goal is to make every PPS survivor an expert about the disease so that they can re-educate the doctors.
Polio Heroes of Tennessee is a part of the larger network connected with Post-Polio Health International in St. Louis, linking researchers and support groups with PPS across the world. "You are not alone," is a message that Lancaster gives to every polio survivor she helps. When asked what the most fulfilling aspect has been during her time coordinating this program, she shares "I would have never met so many extraordinary people."
Lancaster was the 1998 Recipient of the State of TN Disability Person of the Year, Governor's Trophy for Employment of Persons with Disabilities. In 2000, Lancaster spoke at the International Polio Conference in St. Louis, MO on "The Benefits of Hot Pool Therapy to Polio Survivors". In 2002, she was received the Tennessean Volunteer Hero Award by WMSV-TV Channel 4. In 2005, Lancaster was named to a 12 member International Post-Polio Advisory Committee. In 2007, Lancaster received Easter Seals Tennessee's Buddy Killen Memorial Volunteer Service Award. She graduated in 1962 from Nashville General Hospital School of Nursing and has worked in the medical community for over 50 years. She is married to Alan Lancaster, Sr. and has five children and one adopted son and seven grandchildren.
Lancaster graciously welcomes calls from people looking information about PPS. Contact her direct at 615-889-3007.