News
Thank you, Tennessee General Assembly for making a positive difference in the lives of DSPs!
The pay increase promotes frontline support for Tennesseans living with disabilities.
Special thanks to Easterseals TN, DSP, Darlene Higdon, for her role in the appreciation video.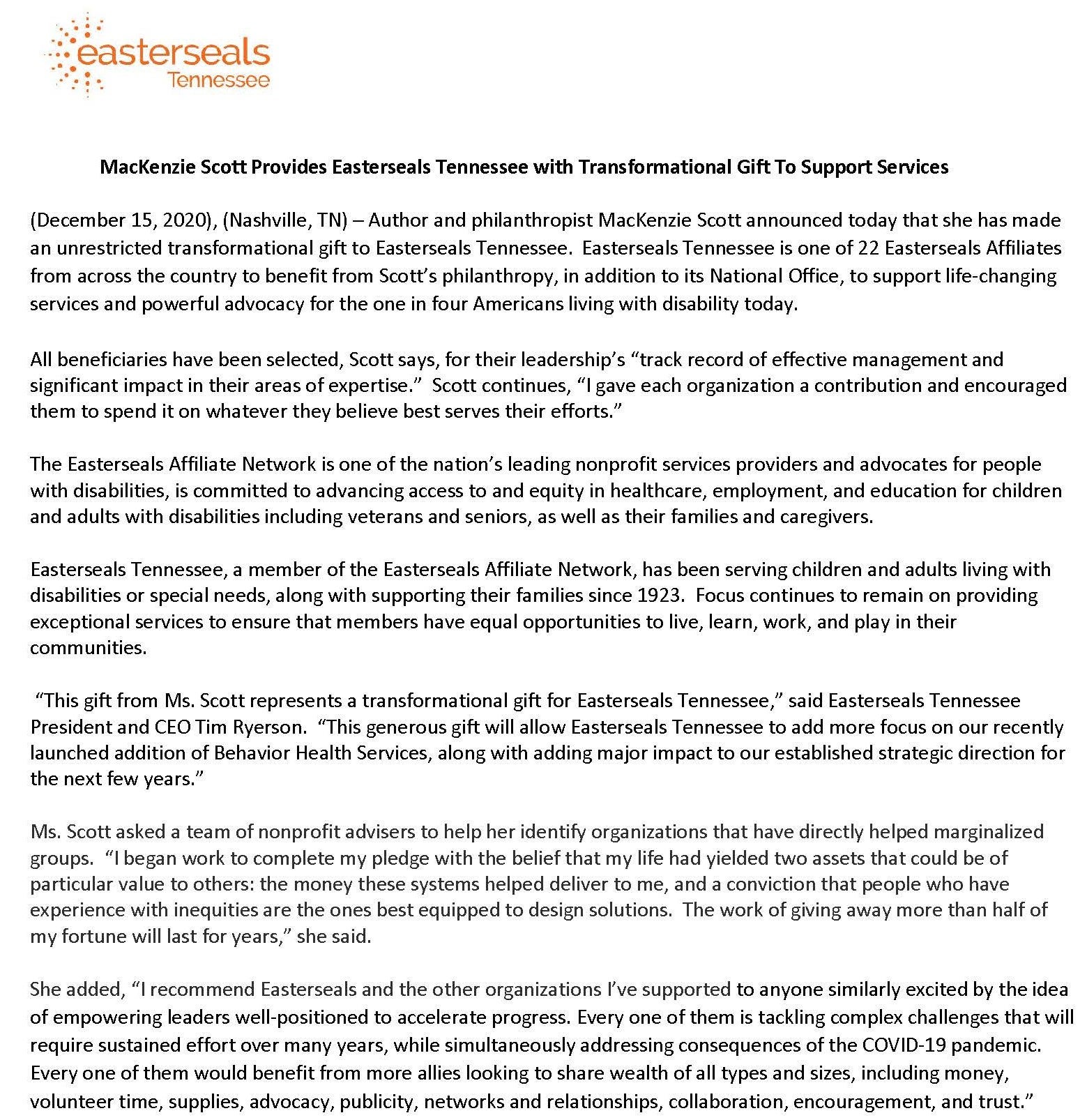 POWER IN ME - PCP Mentor Program

On August 17th and 19th, six Easterseals TN members and fourteen Easterseals TN staff participated in the first ever virtual program entitled the Power in Me.
This new program is part of the TN Department of Intellectual and Developmental Disabilities (DIDDS) CQL accreditation. Curriculum for the program consists of discussion on member Rights and Responsibilities, Person Centered Tools and how a Circle of Support is successfully implemented. Due to social distancing directives, Self Advocating Mentor, Shay Erving, from the DIDDS West Region, virtually taught "Rights and Responsibilities" to the Easterseals TN audience during this dynamic two day meeting. Based on their interaction, the new method of learning was a success. Each member appeared to be captivated with virtual learning.
Our members experienced new technology and how it can connect individuals to others for both educational and social purposes. The guidance and delivery from the Easterseals TN Direct Support Professionals (DSPs) is greatly appreciated and our members are anticipating the next virtual discussion. Easterseals TN is proud to have served as a pilot for this new virtual learning initiative!

COVID-19



Easterseals Tennessee has been and will continue as an essential support to our members, their families and the entire community.
We are here to assist during this unprecedented time in our lives.
We also extend a wish for wellness to those impacted by COVID-19, and hope that the steps we are taking will help in slowing the spread.
As a reminder, Easterseals Tennessee will be following the CDC, WHO, Department of Health,
along with, additional guidance from DIDD and TennCare.
Click below to go directly to our resources: