Nashvillian of the Year
2019 Honoree - Hall of Honor | History & Mission Statement | Event Photos | Sponsors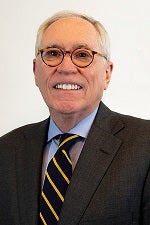 On Tuesday evening, July 30th, Mr. Ron Samuels was honored as the 2019 Nashvillian of the Year for his business, civic and philanthropic endeavors in our community.
Cocktails, dinner, and a video tribute to Ron were followed by his award presentation.
Eric Mathers-Burk, and Easterseals young adult member, entertained the crowd with a piano sonata during dinner.
Ben Johns, and Easterseals TN camper, was introduced as the 2019 Easterseals TN Youth Representative.
Nashvillian Sponsors, business associates, friends and family enjoyed the celebration at the Hilton Downtown Nashville.