For Immediate Release
Easterseals South Florida Announces the Appointment of New Board Members | Richard Lara and Larry Quinlan
Miami, FL, July 20, 2021
Media Contact:
Roxanne Vogel
rvogel@sfl.easterseals.com
954-529-0078
www.easterseals.com/southflorida
(Miami, FL – July 19, 2021) Easterseals South Florida (ESSF) is proud to announce that Richard Lara, Executive Vice President, Spanish Broadcasting System, Inc. and Larry Quinlan Principal at Deloitte, has joined its Board of Directors. "We are excited to have Richard Lara and Larry Quinlan join our board of directors at ESSF. Mr. Lara and Mr. Quinlan embody our core mission of community and bring talent and energy to the board. I know that they will work diligently alongside us to take on disability in our South Florida community to strengthen lives.", says Albert de Cardenas, Executive Vice-President and General Council, MasTec, Inc. and Chair, ESSF Governance Committee.
Richard D. Lara has been Executive Vice President and General Counsel at Spanish Broadcasting System, Inc. since August 1, 2016. Mr. Lara's industry and trial experience is broad and substantial. Before joining the Company, Mr. Lara counseled domestic and international corporate clients regarding business disputes, including serving as lead litigator in high-stakes trials both in the federal and state courts. He practiced law at Mase Lara, P.A., a boutique trial law firm based in Miami, where he concentrated primarily on complex civil and commercial litigation. He has frequently appeared on televised news programs to provide legal commentary. In addition, Mr. Lara is an active member of various community organizations, including serving as Vice Chair of the Judicial Nominating Commission for Florida's Third District Court of Appeal (appointed by Florida Governor Rick Scott). He also served as the Chair of the 11th Judicial Circuit Grievance Committee for the Florida Bar, and was nominated for "Man of the Year" for the Leukemia & Lymphoma Society. Mr. Lara received his law degree from Boston College Law School and earned his undergraduate degree from the University of Michigan.
Larry Quinlan is a principal at Deloitte and has been at the firm since 1988. He has held a number of roles at the Firm and most recently served as Global Chief Information Officer (CIO) with responsibility for all facets of technology worldwide including strategy, operations, and cyber. Quinlan also serves as dean of the Next Generation CIO Academy, Deloitte's CIO leadership development program for client executives, and is a Senior Technology Fellow for selected Deloitte clients. He has served on the Deloitte Executive and Operating Committees. He spends significant time working with major clients discussing technology strategy, trends, and leadership and has been quoted in major publications including The Wall Street Journal. He has spoken at major industry events, including the World Economic Forum in Davos. Additionally, he has been honored by institutions and publications including STEMconnector's 100 Diverse Corporate Leaders in STEM, the Nashville Business Journal (2014 CIO Award), American Foundation for the University of The West Indies (Vice Chancellor's Award), CARAH (Outstanding Contribution to Corporate America), and CIO.com (2012 CIO 100 Award). In 2018, Larry was inducted by CIO.com into their CIO Hall of Fame. Quinlan currently serves or has recently served on the advisory boards of the American Foundation for The University of the West Indies (AFUWI), NPower, the Executive Leadership Council, the National Initiative for Cyber Education, and Miami Knowledge is Power Program (KIPP). He is chair of the Information Technology Committee of the United Way of Miami-Dade. Quinlan holds a Master of Business Administration degree from Baruch College, City University of New York, and a Bachelor of Science degree from The University of the West Indies. He received an honorary Doctor of Laws degree from The University of the West Indies in 2018.
###
About
Easterseals South Florida, the indispensable resource for more than 1,700 families in South Florida, is proud to have served people and families challenged by disabilities and disadvantages for more than 77 years. Easterseals is responsive to the needs of each community, helping to overcome barriers that frequently hinder access to high quality services for the families they serve. They want every child to reach his/her full potential and every adult living with Alzheimer's to live the fullest and most dignified life possible. Easterseals provides special education programs for children ages birth to 22 years old, Head Start programs, Alzheimer's day care and in-home respite services. www.easterseals.com/southflorida/
Easterseals South Florida Board of Directors
Officers
| | | |
| --- | --- | --- |
| Eric J. Vainder | Managing Director | Northern Trust |
| Jean Bell | Senior Vice President | Bank of America Merrill Lynch |
| Cristina Gallo-Aquino | Chief Financial Officer | Ryder Systems, Inc. |
| Lourdes Rivas | Florida Medicaid Plan President | Amerigroup Florida & Simply Healthcare Plans. |

Directors
Nancy J. Ansley

Chief Financial Officer

The Batchelor Foundation

Paul D. Bianco

Patent Attorney

Fleit Gibbons Gutman Bonqini & Bianco, PL

Alberto de Cardenas

Executive Vice President and General Counsel

MasTec Inc.

Ronald Dresnick

Partner

Kluger Kaplan

Bryce E. Epstein, MD

Medical Doctor

Orthopedic Care Center

Robert Fatovic

Executive Vice President, Chief Legal Officer

Ryder Systems Inc.

Laura Hodges

Vice President

Royal Caribbean Cruise Lines

Adolfo E. Jimenez

Attorney

Holland and Knight

Richard Lara

Executive Vice President and General Counsel

Spanish Broadcasting System Inc.

Marcelo Llorente

Managing Partner

LSN Partners

George L. Pita

Executive Vice President, Chief Financial Officer

MasTec Inc.

Larry Quinlan

Principal

Deloitte

Amy A. Quintana

Vice President, Associate General Counsel,

and Corporate Secretary

World Fuel Services Corporation

Stephen F. Rossman

Attorney

Rossman Baumberger, Reboso, Spier & Connelly, PA

Matthew Roth

President

Solstice Point Partners, LLC

Steven Savola

Chief Legal Officer

Penrod Management Group/Nikki Beach

Hector Tundidor, Jr.

Managing Partner, Miami Office

Ernst & Young LLP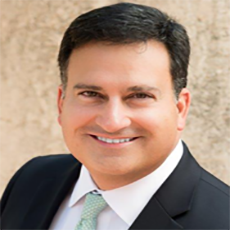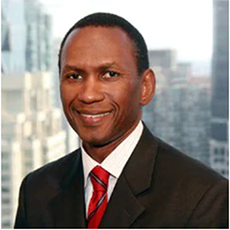 Richard Lara Larry Quinlan