For Immediate Release
Easterseals South Florida announces the appointment of four new members to our Board of Directors
Miami, FL, April 20, 2023
Media Contact:
Valerie Herrero
marketing@sfl.easterseals.com

Easterseals South Florida announces the appointment of four new members to our Board of Directors
(Miami, FL – April 20, 2023) Easterseals South Florida (ESSF) is proud to announce that Rissa Lawrence, Cristy Castaneda, Ola Odewole, and Alexis Pascual have joined the Easterseals South Florida (ESSF) Board of Directors. "I am excited to welcome four dynamic, strategic and compassionate leaders to the Easterseals South Florida family", says our Board Chair Jean Bell. "Rissa, Cristy, Ola, and Alexis are wonderful additions to our Board, and people who lead with purpose and understand the value of creating meaningful partnerships to help advance our mission and make a lasting impact in our community."
Rissa Lawrence works with Southern Glazer's Wine & Spirits as Vice President of Strategy. Prior to her time at Southern Glazer's, Rissa worked at leading Fortune 500 companies including Goldman Sachs, American Express, and Johnson Controls within investment banking and corporate strategy capacities. She also has start-up experience having worked with Compass to lead the launch of their southeast United States operations. Other philanthropic activities include serving as the Executive Director of Grace Scholarship Fund and providing volunteer consulting services to local start-ups. Rissa received her Bachelor of Science from Northwestern University in Industrial Engineering & Manufacturing Science. Rissa also holds an MBA from The Harvard Business School.
Cristy Castaneda currently serves as Florida's Director of Change Management at Simply Healthcare Plans, an Elevance Health Company. Some of Cristy's recent accomplishments include the strategic development of a Project Management Office, an Internal Communications model driving change for ~2K employees statewide, 3 recent successful acquisitions resulting in membership growth of ~95K members within 21-months and operationalizing Simply' s first brick and mortar community resource room within 9 months. Cristy also oversees the community outreach and marketing strategies by implementing meaningful partnerships with nonprofit 501c organizations, faith-based organizations, and other public and private entities to ensure Floridians have the health coverage they need. Cristy serves as an active member Simply Healthcare's Foundation Committee whose goal is to provide grant and community funding through programmatic initiatives such as addressing food insecurities, COVID 19/Disaster recovery efforts, education/technology, mental health, isolation, domestic abuse/child abuse, workforce and education development, housing insecurities and human/basic needs. Much of Cristy's leadership career has been spent as an accomplished executive with over 30 years of successful programmatic implementations and expansions supporting a myriad of industries to include healthcare, travel, aviation, banking and automotive. Apart from Cristy's leadership at Simply, she is a wife, mom, caregiver and enjoys travel. She is passionate about humanizing the workplace, closing generational gaps, and mentoring youth.
Ola Odewole is a Vice President for Care Delivery at Elevance Health. He serves as the President of Wellmax Medical Centers, Pasteur Medical LLC and Easy Scripts LLC, where he leads the delivery of care to the most vulnerable of our Miami Dade, Broward and Palm Beach seniors, under the CMS Medicare Advantage Program as a provider for HealthSun Health Plans and Simply Healthcare Plans. Prior to his current role, Ola was CFO for Federal Government Solutions (FGS) at Elevance Health. FGS is comprised of National Government Services (NGS), WellPoint Military Care and the Blue Cross Blue Shield Federal Employee Program® (FEP). As CFO, Ola provided P&L oversight for 1.6 million members, sustaining $12 billion in annual premiums under Federal Employees Health Benefit Programs (FEHBP) and NGS, which serves 27 million Medicare beneficiaries, annually paying benefits of $84 billion to 450K Medicare providers on behalf of CMS. No stranger to the South Florida community, Ola previously served as Market CFO/Regional Vice President, Finance Operations for Humana Inc.'s South Florida Medicare & Medicaid business unit where he oversaw multi-billion dollar risk-based blocks of business for Medicare & Medicaid, sustaining $3 billion in annual premiums. He has driven value for the Health Plan and Provider Groups by leading teams overseeing medical economics, annual CMS bid, plan/benefit design, network, risk provider arrangements, contracting, risk adjustment, revenue optimization, financial projections, and market performance. Ola holds an MBA in Finance & Strategy, from the Wharton School of the University of Pennsylvania and a Master of Public Health (MPH) from Nova Southeastern University (NSU), Davie, FL.
Alex Pascual has over 25 years of experience in banking, mainly in the business development side, working for large international banks, as well as regional and local community banks. His banking experience encompasses dealing with large multinational companies as well as medium size and small business companies over a large spectrum of industries thus affording him a unique perspective and a particular set of skills that have allowed him to be very successful in the different roles he has held throughout his banking career. He started in banking in the 90s with Citibank Venezuela as a credit analyst / underwriter in the Oil & Gas sector where he later transitioned to an RM role and head of Commercial Bank for the country's Southeast region. Alex relocated with his family to Miami in 2000 and worked for 8 years with Regions Bank where he held several leadership roles for the Miami market in the Business Banking and Middle Market sectors. In 2008 he joined local community bank Total Bank as SVP of Corporate Banking with responsibilities over the bank's Trade Finance unit. He joined BBVA USA Bank in 2011 as a founding team member of the Miami Commercial Bank and played an instrumental role in the growth of this start-up office leading to his promotion as Head of the Commercial Bank for the Miami market. In 2019 he joined First Horizon Bank to spearhead the growth of the bank in the Miami market as Head of the Commercial Bank and with responsibility to implement the bank's Trade Finance program for South Florida. Alex currently works as a senior commercial banker for Amerant Bank, focused on C&I finance solutions for medium-size companies in the South Florida market. Prior to his banking career Alex worked as a production engineer in the Oil & Gas industry in his home country of Venezuela, where he had the opportunity to work doing financial analysis and economic feasibility studies of major oil & gas project investments which led to his interest in finance and the pursue of his MBA degree.
Please join us in welcoming these extraordinary leaders and community pillars – whose passion, commitment, and dedication to our mission are truly unbounded. Thank you for your continued support!
###
About Easterseals South Florida
Easterseals South Florida has been serving families in South Florida for over 80 years. We provide exceptional services, education, and outreach for children ages birth to 22 years old, Head Start and Early Head Start programs, adult daycare and in-home respite for older adults living with Alzheimer's and other memory disorders and their families. Our mission is to work towards 100% equity, inclusion, and access for people living with disabilities. We want every child in our Head Start, early education, and special education programs to reach his/her full potential and every adult living with Alzheimer's or other memory disorder—and their caregivers--to live the fullest and most dignified life possible. Easterseals is responsive to the needs of each community – helping to overcome barriers that frequently hinder access to high-quality services for the families we serve. www.easterseals.com/southflorida
Easterseals South Florida Board of Directors
ESSF 2023 board of directors includes: (Officers); Jean Bell, Bank of America, Merrill Lynch; Matthew Roth, Solstice Point Partners, LLC; Amy A. Quintana, World Fuel Services Corporation; Laura Hodges, Royal Caribbean Cruise Lines; and, (Directors) Nancy J. Ansley, The Batchelor Foundation; Cristina Gallo-Aquino, Ryder Systems Inc.; Paul D. Bianco, Fleit Gibbons Gutman Bonqini & Bianco, PL; Alberto de Cardenas, MasTec Inc.; Doug Johnson, Anthem Inc.; Ronald Dresnick, Kluger Kaplan; Bryce E. Epstein, MD, Orthopedic Care Center; Robert Fatovic, Ryder Systems Inc.; Adolfo E. Jimenez, Holland and Knight; Richard Lara, Spanish Broadcasting System Inc.; Marcelo Llorente, Llorente PA; George L. Pita, MasTec Inc.; Larry Quinlan, Deloitte; Lourdes Rivas, Anthem Inc.; Lisa Ross, rbb Communications; Stephen F. Rossman, Rossman Baumberger, Rebosa, Spier & Connelly, PA; Steven Savola, Penrod Management Group/Nikki Beach; Hector Tundidor, Jr., Ernst & Young LLP; and, Eric J. Vainder, Northern Trust.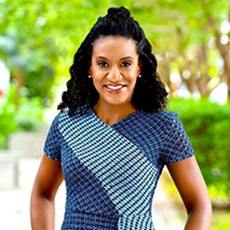 Rissa Lawrence
Cristy Castaneda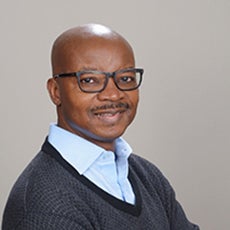 Ola Odewole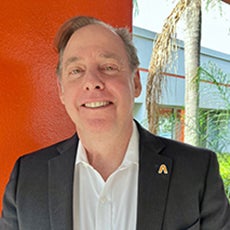 Alex Pascual