Adult Day Services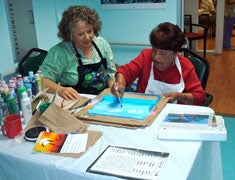 At Easterseals South Florida we understand how Alzheimer's disease caregivers are faced with a multitude of responsibilities when caring for a loved one suffering from dementia.
The emotional, physical and mental challenges of Alzheimer's impact the entire family, and we know, it is a long journey.

Many Alzheimer's adults are unable to be left home alone due to wandering, forgetfulness, anxiety and other challenging behavioral symptoms, putting family caregivers in a difficult position, especially when outside help is scarce and/or they're still working.

Easterseals' specialized adult day therapeutic programs are distinguished from typical adult day cares. We offer a host of benefits for both attendees with Alzheimer's and their family caregivers, providing much needed peace of mind, knowing that their loved ones are in a safe, caring, and compassionate environment.

Stimulating Activities and Social Opportunities:
Easterseals South Florida provides an array of activities for attendees to participate in, many of which can be adapted to each person's unique abilities, maximizing enjoyment and minimizing frustration. These adult day services also provide participants with the opportunity to connect with others living with Alzheimer's in a meaningful way.
Our services include:
Daily breakfast, lunch, dinner and snacks
Medication management, preventative health screenings
Engaging activities such as arts and crafts, board and card games, music therapy, specialized exercise programs, reminiscence discussions, intergenerational interaction, volunteer projects and much more
Individual and family counseling
Caregiver support groups
Transportation services
We provide help and assistance to families:
Support Groups
Sitters for Grandparents raising Granchildren
Schedule a tour! Call 305-325-0470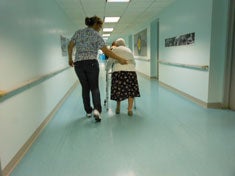 Adult Day Care Locations
Miami:
1475 NW 14th Avenue
Miami, FL 33125
Hours: 7 a.m. to 7 p.m. Monday through Friday
8 a.m. to 5 p.m. Saturdays
Phone: 305-325-0470
Hialeah:
489 E. Hialeah Drive, Suites 7,8, and 9
Hialeah, FL 33010
Hours: 7:00 a.m. to 6 p.m. Monday through Friday
8 a.m. to 4:30 p.m. Saturdays
Phone: 305-887-7370
Pembroke Pines:
301 NW 103rd Avenue
Pembroke Pines, Fl 33026
Hours: 7 a.m. to 6 p.m. Monday through Friday
Phone: 954-450-6855
Kendall: (NEW CENTER!)
11025 SW 84th Street
Cottage 12
Kendall FL 33173
Hours: 8:00am to 5:00pm Monday through Friday
Phone: 305-547-4750
Support Groups for Caregivers
Spanish: 1
st
& 2
nd
Friday, 4
th
Thursday of each MonthCreole: 2
nd
Thursday of Each MonthEnglish: 3
rd
Thursday of Each MonthTelephone Support: 4
th
Saturday of each Month
For More Info Contact Angela Aracena at 305-547-4734 or via email at aaracena@sfl.easterseals.com.