Senior Day Services Participant Trained Animals for Hollywood Movies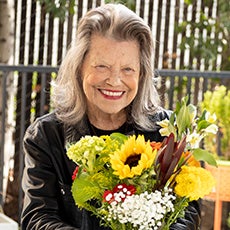 Easterseals Southern California (ESSC) celebrates Older Americans Month this May by highlighting ESSC participant Linda.
Linda has been attending ESSC's senior services for almost two years. She attends five days a week and loves everything about the senior center - especially the crossword puzzles, entertainment, and dancing.
"When the weekend is over, I am always happy to return on Monday," Linda laughed. "When I don't get to come, I get really upset!"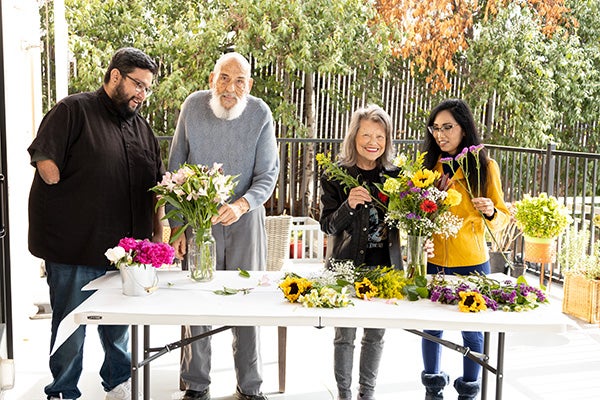 Before Linda found herself at ESSC, she was an animal trainer for Hollywood movies. She fell into the job after renting a room from the owner of the animal training business, which had the animal compound located on the grounds near her home.
"I took on quite a responsibility, but I loved every minute of it," said Linda, a self-proclaimed animal lover.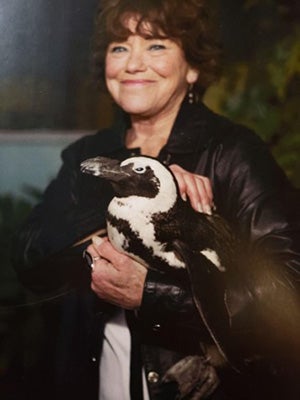 For 15 years she trained everything from cats and dogs to owls, flamingos, and penguins for major motion pictures like Batman Returns and 50 First Dates.
She said people were always surprised when she would show up on location with 12 African black-footed penguins, that followed her like she was their mother. She trained the penguins to follow directions and even to wear costumes. Linda said she taught them with "a lot of love and a lot of fish."
After her retirement, Linda's daughter Lisa wanted to find her mom somewhere to go where she could make friends and participate in activities. She said her mom was missing social connections in her life. After a quick Google search, Lisa found ESSC. Soon after, Linda became a participant.
Lisa reminisced on the first time she dropped her mom off at the day program for senior citizens. She said Linda walked inside and was immediately "at home." At the time, other seniors were dancing to the song 'Funky Town.' Lisa said her mom started dancing with them.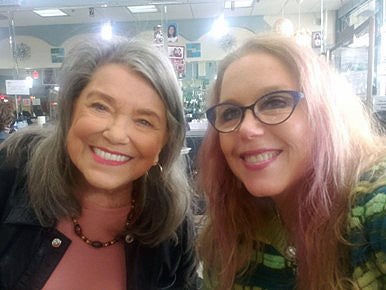 "I was so happy, I am tearing up thinking about it," she said. "She is a social butterfly so she thrives on connecting and hanging out with people so this is her element. It's her Disneyland. It's her happiest place on earth."
"I love the dancing and the singing here. They have a lot of things for us seniors. In fact, I've told my daughter so many times that when I don't get to come I get very upset," Linda laughed. "Everything shifted when I started coming here. I'm happy."
Linda misses her animals but loves reminiscing on her adventures. She said when her friends at ESSC ask, she's always happy to relive her animal training days. But when she isn't doing that, she is dedicating her time to friends and experiences at ESSC.
Learn more about our Senior Day Services in Brea and Redondo Beach and Easterseals' current job openings.
Senior Day Services in Brea is funded in part through a grant from the California Department of Aging, as allocated by the Orange County Board of Supervisors and administered by the Office on Aging.