Persistence In The Face of Adversity, Plus Support from Easterseals, Helped Donald Find A Job During The Pandemic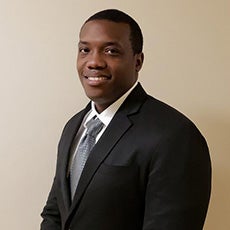 Donald retired from the Navy as an Engineer this past July after twenty years of service. He had considered leaving the military in 2008 after receiving his Bachelor's Degree in I.T. Management, but given the economic recession raging at that time, he decided to remain in the military with the stability of twice-monthly paychecks and benefits for his family.
Unfortunately, Donald's retirement date landed in 2020, and he once again faced an economy in crisis, this time combined with the devastating COVID-19 pandemic.
Thankfully, not only was Donald a good planner, who had secured a Master's Degree in Management in preparation for his retirement, but he also had Easterseals Bob Hope Veterans Support Program to help him wade through the pandemic to a civilian job that put him on firm ground for the future.
Donald discovered Easterseals at a military transition workshop. He then worked with his Easterseals Employment Specialist to leverage his military experience and his education, and network into a new role in the IT field, where he felt there would be more opportunities.
While he was concerned at first that he could not find any jobs in 2020, persistence in the face of adversity ultimately helped him land three offers. He selected a position as an IT Specialist contracted at a VA Clinic in San Diego that he thought would be enjoyable and give him good advancement opportunities.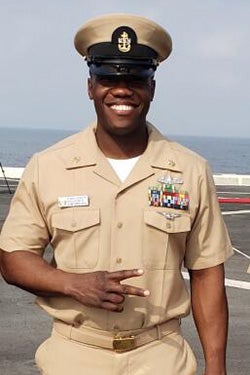 We were thrilled for Donald and happy to include some of the thoughts he shared with us about his experience with Easterseals:
"As a transitioning Navy veteran getting out of the service during a time of COVID-19 Pandemic, I cannot begin to describe the difficulties of learning how to be a civilian in this world and pursuing a future. In my case, Easterseals Bob Hope Veterans Support Program and my Employment Specialist taught me how to communicate, network, and learn the process of finding the right job.
Working with the team at Easterseals on my resume development and interviewing techniques, helped me receive multiple employment offers when I thought all hope was gone during this pandemic. This program helped me 110% and it was 100% free of charge! I am truly happy with how things turned out for me and, by extension, for my family. It was a true blessing."
Learn More about the Bob Hope Veterans Support Program and how you can receive services or provide support.