Autism Services Graduate Participates in Yucaipa Christmas Parade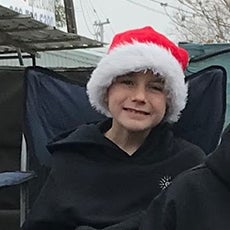 This Christmas, Ethan, an Autism Services graduate, and his family were thrilled to participate in the Yucaipa Christmas parade. It was an emotional and exciting experience for his family who say ESSC changed their lives.

"The parade was really neat," Brandi, Ethan's mom said. "The whole town came together."

Parade day was cold, and Ethan's mom, Brandi, said she wasn't feeling well. But that didn't stop her, her husband, Ethan and Ethan's younger sibling from joining in the fun. They sat on a flatbed and were driven around town, waving and spreading cheer to the community.

"We told Ethan he was representing the people that helped him, and even though It was absolutely freezing, he was screaming 'Hey, everyone Merry Christmas!' He was so cute and excited."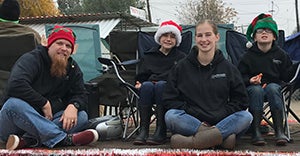 Ethan, 8, participated in autism services for three years and graduated in 2018. Through the ABA services he received, he gained communication skills. These skills are what helped Ethan want to be in the parade.

Ashlyn Whyte, Ethan's former Autism Services Program Manager, said, "When I first started seeing Ethan, he had communication and behavior issues. We created an initial treatment plan with goals in different areas like daily living skills and communication. Through visual supports and the program, Ethan reached all of his goals, he was even mainstreamed in school. I was excited that he and his family participated in the parade."

Ethan's family credits Easterseals Southern California (ESSC) for his quick progress and immense success. Without ESSC, Brandi says, Ethan may have never been able to participate in something like the Yucaipa Christmas parade.
Learn more about Easterseals ABA Services.