Jose Shares His Passion for Singing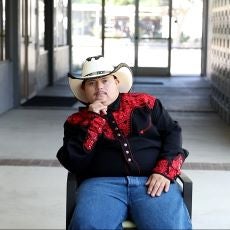 Jose is an Easterseals Southern California Adult Day Services (ADS) recipient who has a passion and talent for singing mariachi music for others. Whether he's with his family, at the ADS center, or out in the community, he enjoys expressing himself through his singing.
"When we're out in the community, Jose loves to sing and other people approach him while he's singing and they're amazed at his voice," said Juan Reyes Peralta, ADS Life Skills Coach. "And of course, Jose loves the attention. He gets carried away and very excited while singing."
Easterseals' ADS program offers support so individuals with developmental, physical, cognitive or multiple disabilities can live independently, gain social and daily living skills, and become active members of their communities.
ADS provides participants like Jose the opportunity to identify their goals and passions so they can make choices about their life and how they want to spend their day.
"Jose has been with Easterseals for seven years, and in that time that I've been his coach, I've seen him grow so much," said Juan.
Watch the video to discover Jose's talent for singing: