Staff Service Spotlights 2018
In this series, "Service Spotlights," we'll share stories of Easterseals Southern California (ESSC) staff who have made a positive difference in the lives of individuals we serve, their colleagues and the organization as a whole. It also serves as a vehicle to learn about each other and to find out about the many different services, programs and departments that make ESSC a great place to work. Here are the associateswho were recognized in 2018.
January Spotlight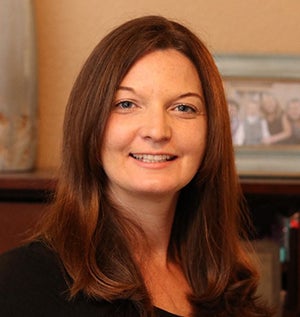 For the January Service Spotlight – our first of 2018 – we feature Mandy Speakman, Director of Adult Day Services (ADS) South, who celebrates 10 years with ESSC this year!
Her leadership experience, knowledge of service delivery systems and ambition for innovation and positive outcomes were evident right from the start.
In 2015, Mandy became Director of ADS South, working with the respective Directors in the region to expand and improve the many facets of ADS service delivery and quality outcomes.
One of her first undertakings in this role was to submit a proposal to Regional Center of Orange County to expand Easterseals Adult Day Services in the area. This expansion will allow ADS to greatly grow its offerings and geographic reach. Mandy always puts people first, leads by example and inspires others to be positive, engaged and successful.
February Spotlight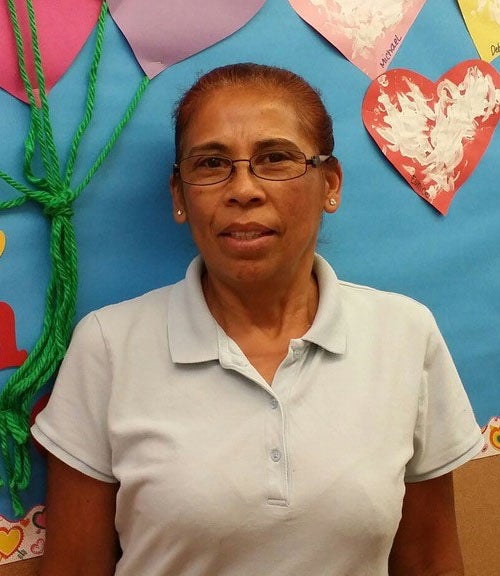 Maria Guevara, who has worked as a Custodian with us for more than 11 years, keeping the Child Development Centers (CDCs) throughout San Bernardino County clean and safe. Since she began, she has been a positive force in the lives of teachers and families. She's an outgoing individual who is always willing to help with any task assigned to her, and takes the initiative to pitch in wherever she is needed.
Thanks to Maria's commitment and diligence, the CDC centers and classrooms run more smoothly. She helps teachers tremendously and is quick to respond to spills, broken furniture, and provides whatever janitorial supplies might be needed. She also helps parents and children. On rainy days, she has assisted parents with multiple children in getting to their car ensuring their safety and keeping them from getting wet. When she sees a parent struggling with a child who is upset, she provides comfort to the child and often walks with them to the classroom.
Maria's favorite aspects of her job are knowing that Easterseals helps families with children, and gives many people – including herself – more flexibility in their lives.
March Spotlight

This time in the Service Spotlight we feature Cynthia Marinaccio, who joined the Easterseals Southern California's Bob Hope Veterans Support Program (BHVSP) in 2014, and has served approximately 177 veteran clients since she began, helping them achieve their employment and education goals. Cynthia is known for her incredible dedication and positive attitude, and has established a reputation within the San Diego-area veteran community as the "go-to" resource for not only employment, but also facilitating valuable networking opportunities.
Through her diligence and ingenuity, Cynthia has developed close connections with valuable resources to assist Easterseals veteran clients with their needs, including employment training, fulfilling education requirements, finding housing, emergency financial support, health care, VA benefits and more. In fact, she's so well connected that other veteran service providers contact Cynthia for assistance.
She demonstrates empathy and understanding of each individual's circumstances, and is an expert in taking each client through the discovery process to help them identify their unique skills, experiences, interests and passions.
May Spotlight
For the month of May, we feature Program Coordinator in Supported Living, Kally Cardenas, who offers tremendous support to both the individuals we serve and ESSC associates. Learn about Kally's work in her Spotlight video.
June Spotlight
Fourteen years ago, Lorena Soto Ortega joined ESSC's Human Resources department, where she has served as Human Resources Manager for the past three years. Learn more about Lorena from her Spotlight video.
July Spotlight
Nicole Lopez has the great distinction of being the very first Behavior Interventionist hired in the Autism Services service line. Learn more about Nicole and what she does on a daily basis by watching her Spotlight video.
September Spotlight
Yvonne Taylor began working at Easterseals Southern California 22 years ago. A true advocate for our participants, Yvonne has helped the individuals she works with achieve true independence. Learn about Yvonne and her role through her video.
October Spotlight
Since Maria Avila began working at Easterseals Southern California (ESSC) in 2014 as a Head Start Home Based Educator in Child Development Services, she has developed a reputation for always going the extra mile for the families she works with as well as for her colleagues. Learn more about Maria from her Spotlight video.
November Spotlight
In her role as a Vocational Specialist for ESSC's WorkFirst Service, Jennifer Cox helps individuals find employment that best matches their skills and strengths. Learn more about Jennifer from her Spotlight video.