For Immediate Release
Easterseals Southern California Elects New Board Officers
Officers Include Industry Leaders in Advertising, Banking and Finance
January 30, 2020
Easterseals Southern California (ESSC) announces the election of new officers for its Board of Directors.

Commented Mark Whitley, president & CEO, ESSC, "Each of these Board members have shown exceptional commitment in their support of Easterseals Southern California and we look forward to their expanded leadership in these newly appointed, volunteer roles. The generosity and insight of each of our Board members is critical to our success in making a difference in the daily lives of more than 13,000 people with disabilities and their families in communities throughout Southern California."
Newly elected officers are: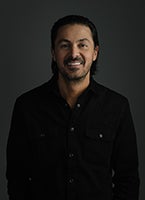 Andre Filip, Chair — Filip is the CEO and founder of ELA Advertising, a global creative advertising agency. Under his leadership, ELA represents a wide variety of clients including Thermador, Western Digital, Disney and TikTok. Filip and his ELA team are the creative force behind ESSC's award-winning "Celebrate. Don't Separate." and "We Celebrate" PSA campaigns which encourage people to Change the Way You See Disability. He joined ESSC's Board in 2014.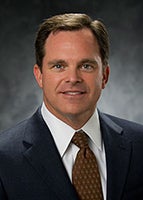 Mark Bertrand, First Vice-Chair — Bertrand is Vice President–Space & Defense for Boeing Capital Corporation in El Segundo. In that capacity, Bertrand leads the team that structures and arranges financing on behalf of Boeing Defense, Space and Security customers. Additionally, Bertrand represents Boeing on the Board of Directors for the California Chamber of Commerce. He joined ESSC's Board in 2015.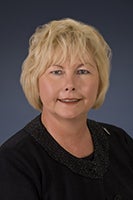 Jodi Huston, Second Vice-Chair — Huston is City National Bank's Sr. Vice-President and Regional Banking Manager, Westside Region. She is responsible for the business development and strategy of 11 City National banking offices on the Westside of Los Angeles. Huston joined ESSC's Board in 2015.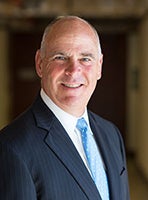 David Wolf, Treasurer — With more than 30 years of experience, Wolf is Executive Vice President in charge of corporate banking for American Business Bank. In that role, he works closely with mid-sized, privately owned businesses and non-profit organizations, serving the Southern California market. Wolf has served more than 16 years on the ESSC Board.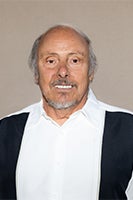 Anthony Pagano, Secretary — Now semi-retired, Pagano enjoyed a distinguished, 47-year career in retail, most recently as Director/Field Merchandise Manager for CVS's Area 14, encompassing Southern California and portions of Nevada and Arizona. He joined ESSC's Board in 2017.
Also serving on the 2020 ESSC Board are: Maureen E. Cormier, Dr. Barsam Kasravi, Paul Kott, Marilyn Lindheim, Beatriz Mallory, Mike Murtaugh, Nic Novicki, Mary Platt, Tom Porter, David Ritblatt, Claudia Villamizar, Jenni Wilson and Kaitlyn Yang.

About Easterseals Southern California
For more than 100 years, Easterseals has been an indispensable resource for people and families living with developmental disabilities or other special needs. The services provided by Easterseals Southern California (ESSC)—in Los Angeles, Orange, San Diego, Imperial, Kern, San Bernardino, Riverside and Ventura counties—make profound and positive differences in people's lives every day, helping them address life's challenges and achieve personal goals so that they can live, learn, work and play in our communities. With 2,800 employees, 60+ service sites and hundreds of community partnership locations, each year ESSC assists more than 13,000 people, providing adult/senior day services; autism therapy; child development/early education; employment services; veteran employment support; independent living options; and more. At Easterseals, 88% of our income is spent on services.