For Immediate Release
Easterseals Southern California & Angels Baseball Partner Once Again to Promote Disability Inclusion
ESSC Consults on Stadium's New Sensory-Friendly Room, Sensory Kits & Staff Training
IRVINE, Calif, May 24, 2023
Media Contact:
Contact:Vicki Greenleaf, Greenleaf & Associates
vicki@greenleafandassociates.com
323.660.5800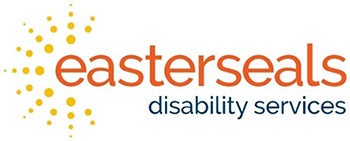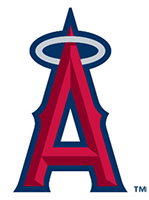 Easterseals Southern California (ESSC) and Angels Baseball have once again announced a partnership with a commitment to disability inclusion and making a positive difference in the lives of others. The two organizations are coming together for their third robust and multi-layered campaign.
According to the CDC, 25% of U.S. residents, more than 61 million people across the country, have a disability. Of those, 23% live in California (more than 9 million), nearly 5.5 million of them in SoCal.
In addition to joint advertising efforts focused on changing the way people view disability, ESSC has advised on the following elements at Angel Stadium: A newly unveiled sensory-friendly room that can be utilized on game days, sensory-friendly kits that can be checked out by users and training sessions for game-day staff on best practices to interact with people with disabilities.
Sensory sensitivities are often experienced by individuals with autism and other disabilities. The Center for Disease Control and Prevention recently released a study which indicates that 1 in 36 (2.8%) children aged 8 were identified as having Autism Spectrum Disorder (ASD), a 22% increase from 2018. In California, the prevalence is as high as 1 in 22 children. 1
A sensory friendly room offers a calm place to relax away from the noise and over stimulation at the ballpark. Sensory kits include noise-canceling headsets, sunglasses, fidget toys and hand fans to help individuals enjoy the game with their families.
"The Angels have thoughtfully created a safe and inclusive environment with their tranquil quiet room," added ESSC's Alyssa Kavner, MA, BCBA, VP, Clinical Training and Quality, and Monique Taylor, MA, OTR/L, Director of Clinical Standards, Occupational Therapy Autism Therapy Services. "With professional input from Easterseals, the collaboration developed a space that encourages regulation and calm while also offering stimulating activities and access to a variety of sensory input, such as play, coloring, fidgets and engaging visuals and textures. Guests visiting the stadium now have somewhere to support individualized needs as they take time away to decompress and re-engage, while guardians can continue to watch the game via monitor."
Commented Mark Whitley, President and CEO of ESSC, "ESSC is so proud to be working with the Angels on this multi-pronged approach to addressing the needs of all types of families in the community who attend Angels games. We couldn't be more excited to be making a strong impact together."
"Easterseals empowers people with disabilities and their families every day," said Angels Chairman Dennis Kuhl. "Angels Baseball is delighted to support them in its efforts across our local community."

ESSC and the Angels first partnered in 2019 in celebration of Easterseals' 100th anniversary to help raise awareness about the need for full inclusion of people with disabilities in our communities.

About Angels Baseball
The Los Angeles Angels joined Major League Baseball as an expansion team in 1961 and have since gone on to win nine American League Western Division Championships, host three All-Star games and capture the 2002 World Series Championship. Over its 63-year history, the franchise also boasts six MVP's, two Cy Young winners, three Rookie of the Year winners, 39 Rawlings Gold Glove winners and 162 All-Stars. Visit the Angels online at www.Angels.com, follow on Twitter, Instagram and TikTok @Angels and like on Facebook at www.facebook.com/Angels. For media information, visit www.angelspressbox.com.
About Easterseals Southern California
Easterseals is leading the way to full equity, inclusion and access through life-changing disability and community services. For more than 100 years, we have worked tirelessly with our partners to enhance quality of life and expand local access to healthcare, education and employment opportunities. Easterseals Southern California provides essential services and on-the-ground supports to more than 15,000 people each year—from early childhood programs for the critical first five years, to autism services, daily and independent living services for adults, employment programs, veterans' services and more. Our public education, policy and advocacy initiatives positively shape perceptions and address the urgent and evolving needs of the one in four Americans with disabilities today. Together, we're empowering people with disabilities, families and communities to be full and equal participants in society.
Learn more at: https://www.easterseals.com/southerncal
1 Published in CDC's Morbidity and Mortality Weekly Report on March 23, 2023, the data came from 11 communities in the Autism and Developmental Disabilities Monitoring (ADDM) Network and are not representative of the entire U.S. https://www.cdc.gov/media/releases/2023/p0323-autism.html
# # #
Join the Conversation …
Easterseals.com/SouthernCal
Like us: www.facebook.com/EasterSealsSoCal
Follow us: www.twitter.com/EasterSealSoCal