For Immediate Release
Bob Hope Veterans Support Program 1000th Veteran Employed
Milestone Concides With Military Appreciation Month
May 4, 2020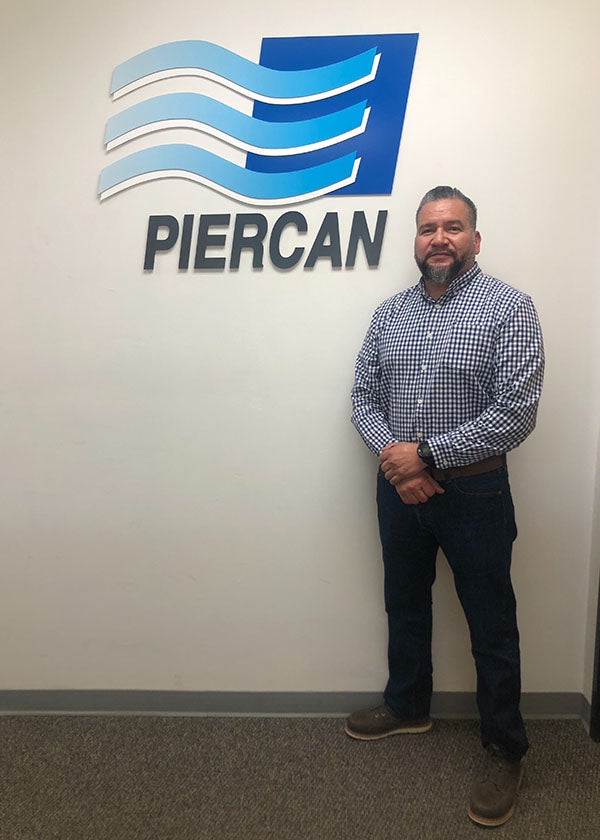 Easterseals Bob Hope Veterans Support Program extends a warm thank you and Bravo Zulu to all the individuals, organizations and groups that helped them reach the recent milestone of assisting 1,000 veterans and their families with finding meaningful employment.
The actual 1000th client is Marine Corps veteran Manny. Manny served in the Marine Corps for 26 years, and retired as a Master Sergeant and Battalion Operations Chief in December of 2017.
Immediately after his retirement, Manny worked for 18 months as a contractor in the Battle Simulations Center on Camp Pendleton, which he already had experience with as a Marine Corps Battalion Operations Chief. When Manny's contract ended in May of 2019 he realized that going straight from the Marine Corps to a contracting position on base meant that he hadn't really gone through the process of transitioning into the civilian job market. He was referred to the Easterseals Bob Hope Veterans Support Program for assistance in charting a new direction and translating his military experience into business skills.
Manny decided he would like to embark on a career in safety since it dovetailed very well with military experience. Easterseals then helped Manny tailor his resume for a job search in the Health and Safety Industry and coached him during his interview preparations.
Within a few months of completing his OSHA 30 Hour Safety Course in November of 2019, Manny's transition work and preparation paid off. He secured a Health and Safety Compliance Coordinator position in March, 2020 for San Diego manufacturing company Piercan, where he is now responsible for creating, implementing and sustaining a safety program in the midst of the COVID-19 pandemic and statewide social distancing protocols. Easterseals has also helped Manny connect with highly experienced veterans in the Health and Safety Industry to help shorten his learning curve.
"I appreciate Easterseals for helping me through the process of transitioning from my military career to my new civilian career," Manny said. "The training and opportunities they provided for me allowed me to secure an ideal position at Piercan, and I feel extremely fortunate to have found such a great job during these difficult times."
Easterseals is honored to have been able to assist all the 1,000 transitioning military, veterans and their families with their transition and employment goals since its inception in 2014. Especially during the time of this ongoing pandemic, the team realizes how critical our services are not only for those looking for civilian employment, but for those seeking stability for themselves and their families.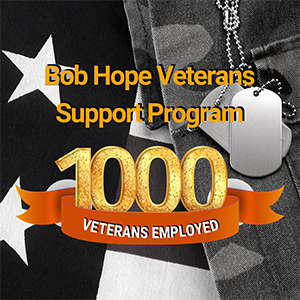 Easterseals would also like to extend additional thanks to the businesses and service providers that have donated resources such as: food, gas cards, emergency financial services, and housing for many of our client families in need. The combined efforts allowed our Bob Hope Veterans Support Program to fully assist many service members and their families as they work toward the goal of finding meaningful employment.
Learn more about the Bob Hope Veterans Support Program.