For Immediate Release
It's All About Autism Acceptance Month
April 1, 2023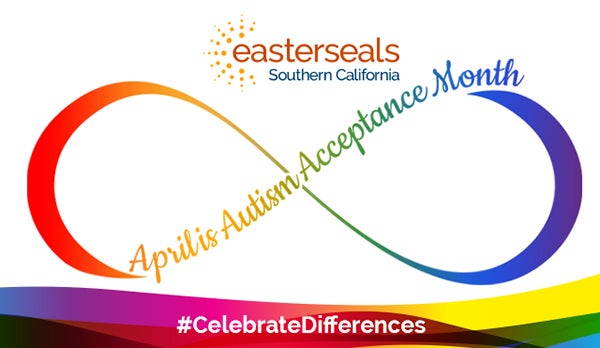 Autism Acceptance Month is a time when we celebrate and promote acceptance for people with autism, which occurs in one in every 36 children. This month, we're excited to celebrate by sharing helpful information for parents, stories of Easterseals participants, videos of staff, events, and so much more.
Easterseals observes Autism Acceptance Month because acceptance creates a more inclusive world! But to bring about a better society, we can't just stop there. Easterseals provides quality support to ensure school readiness, meaningful employment, and overall well-being for children and adults with autism and their families year-round.
One of the largest providers of autism services in Southern California, Easterseals Southern California's autism services team serves more than 9,200 individuals in the region—focusing on therapies that are proven to be effective in building skills of individuals with autism and other developmental disabilities. Our programs and services provide opportunities for individuals on the autism spectrum to develop communication skills, advocate for their needs, create and maintain lasting friendships in their community, and access therapies at an early age and throughout childhood that will support their growth. These services lay the foundation for success in education and professional goals later in life.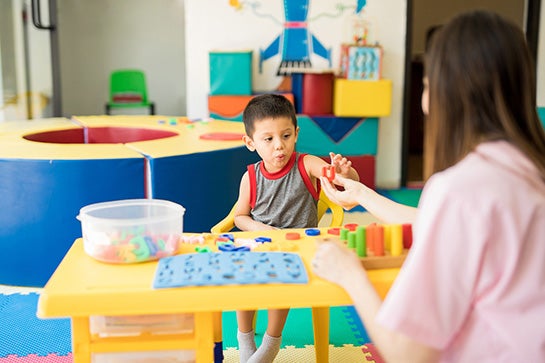 Additionally, in mid-2020—during the pandemic when new resources for new diagnosis were at a low—ESSC launched the Autism Services Disparity Project, which conducts outreach to African-American and Latino neighborhoods, where families encounter additional barriers to treatment and children are generally diagnosed with ASD at older ages than White children, giving them less of an opportunity for early intervention—which is tied to higher success rates—and proper treatment.
ESSC also offers a Severe Behavior Services Program, the only one of its kind on the West Coast. An estimated 10-15% of children with ASD and/or other developmental disabilities develop severe behaviors—that cause damage to oneself, others or property—in their lifetime.
Learn more about Easterseals Autism Services