Meet Cohen and Heath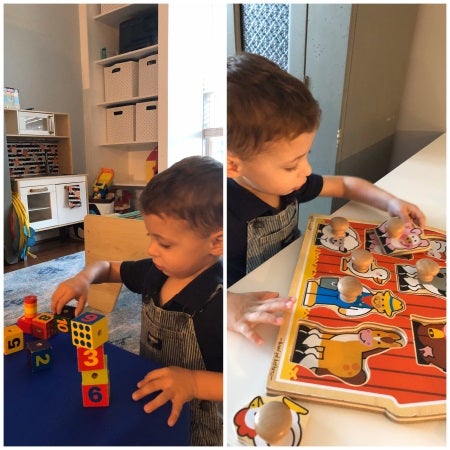 How did you discover that your child had special needs?
Our boys were born at 29 weeks so we knew from birth they would need therapy services. They received services in the NICU and that care continued at home.
How did you learn about Easterseals South Carolina?
We knew our therapist, Isabelle as she worked with our older daughter so when our twins needed to restart OT services about a year ago it only made sense to us to work with her. We also knew that Easterseals had a great reputation.
How do you feel your child is doing now in comparison to when they first started their Easterseals journey?
Our boys both are now able to do puzzles, enjoying coloring and drawing and are able to complete lots of fine motor tasks that they could not do a year ago. They can now ride on a small scooter and push themselves and enjoy swinging and will crawl through a tunnel! They both enjoy learning skills through the intentional play format that Isabelle uses.
What kinds of support have been most helpful to you and why?
We are very lucky in that our family is able to provide a lot of support. We also connect with other preemie families so we can talk to others who have been on this journey. Our BabyNet case manager is also very helpful.