Michael's Story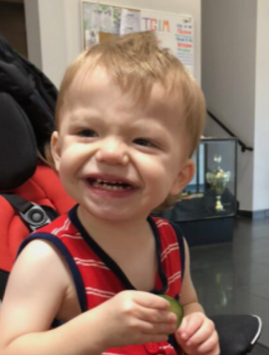 How did you discover that your child had special needs?
Around 8 months of age Michael has a huge regression and wouldn't eat or try to hold himself up anymore. After an MRI, we found out he has cerebral atrophy which then leads us to genetics and to a STAG1 mutation diagnosis.
How did you learn about Easterseals South Carolina?
Through years of fostering we have used Easterseals for many children.
How do you feel your child is doing now in comparison to when they first started with Easterseals?
Not knowing what to expect at STAG 1 and very little research, Therapists and Dr's prepared us for the worst case scenario. We really didn't think we would crawl and he crawls like a pro! Although his body is still delayed he is doing better every day. He does have a feeding tube for supplemental food at night but takes everything by mouth during the day.
What kinds of support have been most helpful to you and why?
Our support system includes family, friends, Early Intervention, and all our amazing therapists!