Layton Update #3
Photo taken by: Chelsey Norris
Easterseals South Carolina happily caught up with 3-time web story spotlight, Layton Remaley and his parents, Megan and Timothy. Layton was born with a cleft lip and palate and began receiving Easterseals services at 2 months old. Layton is now 15 months old. His parents report he is doing fantastic! They credit his success to the many combined efforts of their early interventionist, therapists, and medical teams that have all worked consistently with Layton through the past year.
Can you provide an update on Layton for the past year?
Layton is doing great! He has had surgeries to remove his lip pits and close his palate. He's started walking and is transitioning to solid foods.
How do you feel Layton is doing now in comparison to when he first started his Early Intervention journey?
Layton has become so much more independent. He explores his environment and LOVES seeing all of his therapists visit and play with him. He's started walking, babbling, loves looking at books, being outside, and eating! He is a very social little boy. He uses signs to communicate, waves at people, and blows kisses! His biggest struggle right now is drinking liquids from a sippy cup, but our therapists and early interventionists are helping us work on this with him. Overall, he has grown tremendously!
What kinds of support have been most helpful to you and why?
Layton's daycare teachers have been really great at accommodating us for any of Layton's services. They have welcomed our early interventionists and therapist into his classroom and continuously work with him to improve.However, our most valuable supports have been his early interventionists and his team of doctors. Our EI through Easterseals has helped keep track of therapies and developmental milestones. It has been so nice to have someone to talk with and answer questions we may have. It has also been great to have our therapists work together and tag team his sessions in order to help him progress. In addition to that, our medical team of doctors has been great helping answer questions that are related to Layton's lip and palate. He wouldn't be where he is today without the combined efforts of all his supports in place!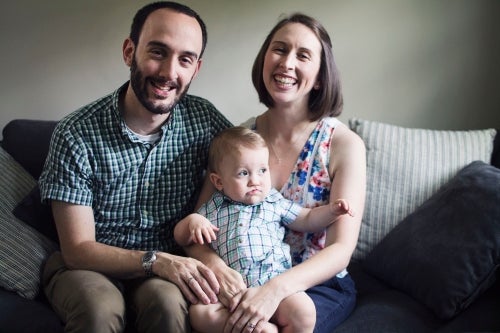 To read Layton's story from the beginning visit the links below:
http://www.easterseals.com/southcarolina/who-we-are/stories-of-hope/spotlights/laytons-story.html
http://www.easterseals.com/southcarolina/who-we-are/stories-of-hope/spotlights/giving-tuesday-update.html