Little Layton Update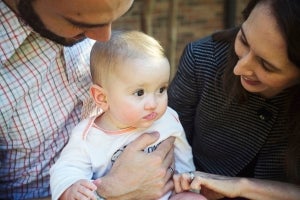 Back in July we shared the sweet story about Layton and his Father who was an Easterseals Poster Child for Easterseals Society of Gettysburg which is now called Easterseals Western and Central Pennsylvania.
Here is Layton's Story from back in July http://www.easterseals.com/southcarolina/who-we-are/stories-of-hope/spotlights/laytons-story.html
Update from Layton's Parents,
"Thanks to Easterseals, our family has been able to get connected to resources and foster the skills that best support Layton's development. The focused efforts of Layton's early interventionist and physical therapist have already brought about great improvement, and were essential in his quick recovery following his first repair surgery. We are so grateful that Layton has the opportunity to benefit from the services of the same organization that supported his father over 25 years ago."