Family Alert System
Help at the push of a button ... with a Connect America's Family Alert System

Easterseals has been providing care for seniors and older Americans for decades. We know first-hand the positive difference that alternatives to nursing homes or other institutional placements can have in the lives of those we love.
Being able to live at home independently is important to many seniors and their caregivers, as is having the comfort of knowing that in the event of any emergency, help is close at hand. That is why we would like to share this special offer from Connect America, only available to members of the Easterseals family.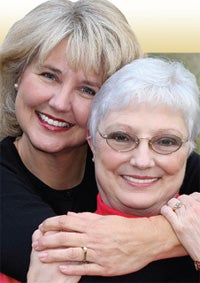 Order your medical alarm, or find out more about how this service can help you.
Connect America's monitored medical alarm service provides 24-hour peace of mind at the push of a button. The Family Alert System is available to you for a low $29.95 monthly fee and includes a small medical alarm base unit, which can be placed anywhere in your home, and a waterproof emergency button that you wear either as a pendant or bracelet. Plus you will receive an additional extra emergency button, a $35.00 value absolutely FREE.
Connect America has:
Nationwide coverage,
24-hour two-way voice medical alarm monitoring,
Fast professional emergency response and,
Personal service from a highly trained staff
There are no equipment charges, no activation fees, no long-term contract, and no shipping fees.
To order your medical alarm or to find out more about how this service can help you live safely and independently in your home, call 1-800-800-6079 or go online at www.FamilyAlertSystem.com