Employment and Job Training for People with Disabilities
Across the country, we're working to expand employment for underserved communities, including people with disabilities, by helping to identify job skills necessary for today's workforce with a person-centered approach. We connect job seekers and employers while providing assistive technology and accessible transportation support. We're also proud to work with local, regional, and national businesses to help connect them with the diverse talent represented by people with disabilities, veterans, and older workers.
How Can Easterseals Open Job Opportunities?
Employment is more than a paycheck. It's the opportunity to participate as a member of the community. That's why our workforce development services are tailored to prepare people with disabilities for employment opportunities through services like career exploration, job search assistance, job placement, and coaching.
Our employment services help job seekers with career exploration. We provide information about employment opportunities within the community and facilitate the education and training needed to meet individual employment goals. Vocational counseling, job search and interview prep, , adaptive needs assessment, case management services, access to technology and digital literacy, transportation, and other skills and services needed to help you find a job are among the services and supports we offer. Reach out to your local Easterseals for more information.
In addition to employment services for people with disabilities, we are committed to expanding employment for young adults transitioning from school to work, older Americans, and veterans.
Employment Success Stories
Overcoming Barriers to Employment: A Success Story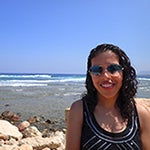 Read Kelley Elizondo's story of overcoming barriers to employment and landing her dream job as a teacher. Kelley's success story began with Easterseals early intervention services and continued with an internship through an employment program for high schoolers.
Check out Kelley's story


Watch: How we helped Cody Become a Firefighter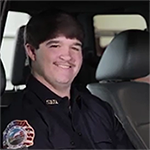 One young man's dream of becoming a firefighter is realized when he works alongside his local fire department.
Watch Cody's story now