6 Best Apps to Support Brain Health
By Cristen Reat of BridgingApps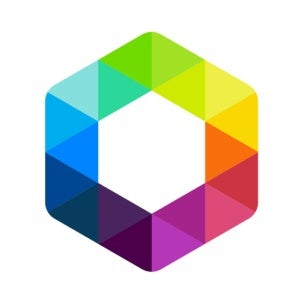 Fit Brains Trainer
by Rosetta Stone Canada Inc.
Fit Brains Trainer has more than 360 games and unique training sessions that are designed to enhance memory, processing speed, concentration, problem solving and visual brain skills. Fit Brains Trainer is not just another app with games to keep your mind alert, this great app has a plethora of games for the brain with visual support to increase and improve your noggin. We appreciate that this app features the ability to customize it for individual needs.
See the full review at BridgingApps.org
94 Seconds
by Scimob
94 seconds is a fun word game app to play with friends. The game is simple to understand, yet surprisingly challenging and competitive. This app is great for increasing working memory and problem solving. Users love the fact that the app does not need wifi so they can play while waiting at appointments.
See the full review at BridgingApps.org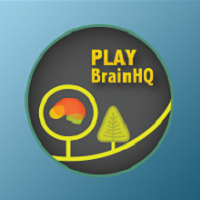 BrainHQ
by Posit Science / Easterseals, Inc.
Easterseals is partnered with Posit Science to offer four free brain games that are also featured in Posit's full suite of BrainHQ brain exercises. Tested by top neuroscientists, they're proven to help sharpen your thinking, increase memory and heighten focus. An Apple app is now available.
Try the Easterseals Train Your Brain Challenge with the four free games now. If you like it, sign up for an annual subscription to BrainHQ or try the iOS app. One woman who used BrainHQ to recover from being in a coma swears by these brain exercises.
Duolingo
by Duolingo
Duolingo is a free, interactive app that teaches new languages in a fun and engaging way. Users can learn French, Spanish, Portuguese, Mandarin and many more on their mobile device. This app is entertaining, easy to use and motivating. Duolingo is ideal for anyone who wants to become bilingual.
See the full review at BridgingApps.org
Ustyme
by Ustyme
Ustyme is an interactive video call app for users of all ages and abilities. Two users, connected online and by video, can read or play games together, like Go Fish, Chess and Memory. Bedtime stories and chapter books are also available. Ustyme is a must-have app for grandparents. What a great way to interact with relatives who may live far away or even a parent who may be out of town. The app gives family and friends the opportunity to meaningfully engage and build deeper connections.
See the full review at BridgingApps.org
Lumosity
by Lumos Labs, Inc.
Lumosity is an app of 40 different games to improve attention, flexibility, memory and problem solving. Now, Lumosity members can train their brains on the go with the Lumosity mobile app. For those new to Lumosity the app offers the same features as the site. The games are simple, colorful, and engaging. We highly recommend this app for adults to keep their mind fresh.
See the full review at BridgingApps.org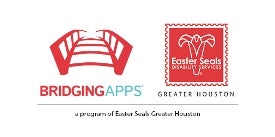 Want to learn more about your favorite apps? Please go to BridgingApps.org. BridgingApps, a program of Easterseals Greater Houston, is a community of parents, therapists, doctors, and teachers who share information about using mobile devices (iPad, iPhone, and Android) with people who have special needs.
Cristen Reat is co-founder of BridgingApps and a mother who found success when using a mobile device with her children who have special needs.