Raul - An Injured Warehouse Employee - Needed a New Start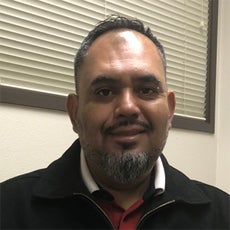 After 20 years of working warehouse Raul did not expect to become injured on the job, impacting his ability to continue in the career he knew best. Raul was faced with a tough decision, and he had to think about what other opportunities were available to him. In his search of new opportunities, Raul looked to his passion for cars and the automotive industry. After searching different career paths with the assistance of his job developer, Raul decided to pursue his Commercial Driver's License (CDL) in order to become a truck driver. One of the biggest barriers Raul faced was his lack of confidence in his English abilities for both reading and writing. Despite this seemingly impassable barrier, Raul pushed toward his goal, but he found himself in need of support.
With the assistance of the Connecting Communities Program and Vocational Rehabilitation, Raul was able to attend the Commercial Drivers License courses at IITR (a local truck driving school). After a month of full dedication to studying and practicing for his weekly examinations, Raul was able to successfully pass and receive his CDL. Because of Raul's persistence and determination, along with the help provided by Connecting Communities, Raul was one of the only 3 individuals who was able to pass his CDL in his class of 11 students. Congratulations Raul!
For more Stories of Hope like this one, follow us on Facebook and Instagram by clicking the logos below.
---
Contact Us Locations Partnerships