You have a free toy gift for your child waiting for you!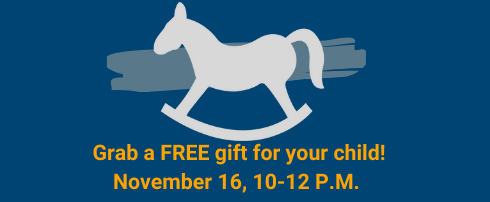 To get into the holiday spirit early, our generous partners at Amway worked with us to create 150 rocking horses that will be gifted to the children in our programs. Come pick yours up on November 16th at the Sheraton Dallas Downtown. We will be so excited to see you and help you check off one item from your holiday shopping list!
When:
November 16th
Between 10am – 12pm
Where:
Sheraton Dallas Downtown
2nd Level Conference Center
400 N. Olive Street
Dallas, TX 75201
To pick up your rocking horse: Stop by the Easterseals Equestrian Stable!
Parking available in the Conference Center Parking Garage – first two hours free, $15 after two hours. Rocking horses are made from high-quality, sustainable rubberwood and composites with non-toxic finishes, and tested to meet all federal safety standards.
Recommended ages are 1-4.