David Obtains His First Job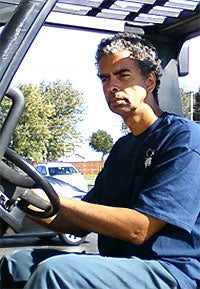 Diagnosed with agoraphobia, David had never held a job.
Easter Seals employment service specialists helped him develop social and work skills and overcome his fears of public settings. He quickly mastered his in-house assembly and packaging responsibilities and was encouraged to learn warehouse operations. He became proficient at taking inventory, loading and unloading trucks, and soon became a certified forklift operator.
A few years later, David was ready for Easter Seals to help him secure employment in the community working full-time in the warehouse of a water conditioning company.
With Easter Seals' support, counseling and encouragement, and David's increased socialization skills and regular interaction with coworkers he was promoted to warehouse manager - nearly doubling his pay. Now he even accompanies staff on installations out in the community.
"Dave is an asset. We don't know what we would do without his help," says his employer.
Learn more about our Workforce Development Training & Employment Programs