Surviving and Thriving in a Pandemic
Continuing the Mission
A global pandemic did not stop Easterseals New Jersey's nurses and staff from continuing to serve and provide housing to the persistent mentally ill. This population is considered "high-risk" when it comes to COVID-19, so keeping them safe from infection is priority number one. In addition to mask-wearing, temperature checks, and practicing all other CDC recommended guidelines, we continue to provide the same level of support our participants and families have grown to expect from us. The onset of COVID may have changed our approach, but nothing will stop our staff from providing services with expertise, warmth, and respect.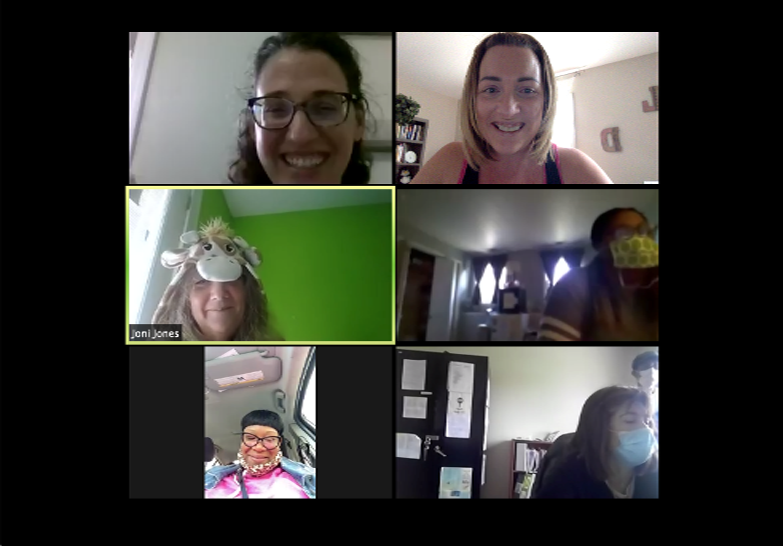 The active team effort and diligence of our intake coordinator, Matt Katzof, utilizes technology so we do not miss a beat when interviewing potential admissions to our programs. This system, along with our revised medical clearance process, was embraced by the state hospitals and is now the standard for all providers in the field. Thanks to our crackerjack IT dept, we were able to implement HIPPA compliance safety features to each manager's remote technology platform via Zoom. Through these remote portals, nurses have also been able to successfully conduct clinical assessments virtually. This reduces contact and keeps the risk for infection down as we enroll participants in our programs.
The direct support professionals (DSPs) at each of our mental health residences found new ways to meet the needs of consumers, even during these times of isolation. Extreme social restrictions can have a negative impact on anyone, but for persons with mental illness, the effects can be much worse. This is why our staff developed "Zoom groups" to connect program participants with friends and family to help reduce social isolation. Our participants were fully engaged loved finding fun new ways to connect. They loved laughing and sharing stories and look forward to the next group conducted by nurses Laina Ouellette, Joni Jones, and Kathleen Legg. We also did not want to neglect our participant's physical health during this time so we established remote exercise groups to help get the blood pumping. In Somerset, participants were provided activity baskets created by one of our nurses, Janell Soto's, children. The kids were out of school and happy to create the baskets. They included all types of fun things to do and a special message.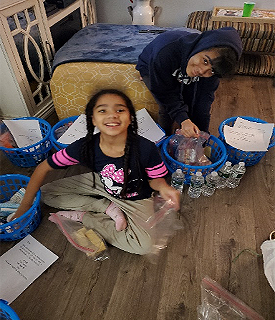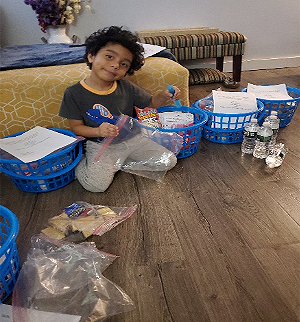 We are so thankful and proud to be a part of such an excellent, compassionate team. Having a 35-year background in nursing in both NY and NJ this writer can attest that we have an exceptional and unique culture here at Easterseals NJ.
- Geraldine Bernhardt, Easterseals Nursing Manager