Anthony's Remarkable Progress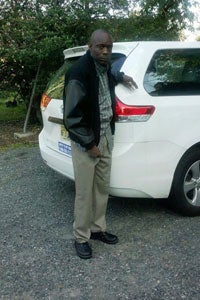 When Anthony first arrived at Easter Seals NJ's group home for people facing the challenges of mental illness in November 2013, he struggled with basic living skills including hygiene and meal preparation.
Since coming to us from a boarding home, he lacked the knowledge and self-discipline needed to manage his medications and keep appointments necessary for his recovery. He was quiet and introverted and preferred to keep to himself.
In the time he's been at Easter Seals, Anthony has made remarkable progress in every area that was a challenge for him. With the help and support of the staff, he has become able to manage his medications and treatment, maintain proper hygiene, and learn housekeeping and laundry skills. He also participates in weekly Health & Wellness meetings and is making healthier food choices, cutting back on caffeine, and is drinking more water.
He maintains a positive outlook despite personal or emotional challenges he encounters, including facing the illness of a family member who has been very supportive and involved in his treatment plan. She is very proud of how far he has come and is grateful to Easter Seals for the tremendous strides he's made.
Whereas once he preferred solitude, Anthony now ventures out to experience new things with fellow residents, such as attending his first concert recently and having a wonderful time. He went from poor hygiene to always being sharply dressed and sports a positive attitude that's ready to take on anything.
We are all very proud of Anthony and how much he has grown since coming to Easter Seals and look forward to next achievements and continued success on the road to recovery and independence!
Learn more about Community Living Mental Health Programs.

Read more stories of hope.