Lorraine Quits Smoking!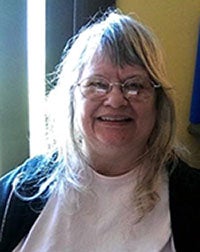 Lorraine, a resident at an Easterseals group home for people living with mental illness in Hunterdon County, had been smoking for over 10 years.

Last fall, Lorraine decided it was time to quit and has been smoke-free for over a year now! The Hunterdon team couldn't be any prouder of her success with this achievement.

Since quitting smoking, she has started to work on a healthier diet as her next goal to achieve. Lorraine has made some great strides toward this goal and we looking forward to her next great success!
Learn more about our Community Living Mental Health Programs
Last updated: May 8, 2017