Rebeccah Travels to New Places with Camp Merry Heart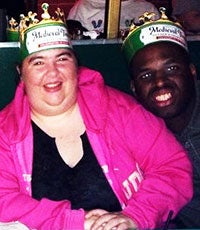 Rebeccah just recently joined the Easter Seals Camp Merry Heart Travel Respite program when she attended her first trip to Disney with us back in December.
With a wonderful personality, Rebeccah loves talking to everyone, and is very eager to try new things and go to new places. On this trip, she particularly enjoyed visiting Animal Kingdom, Sea World, and meeting new friends! She liked all the staff and, especially, having a sense of independence.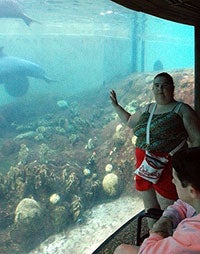 In fact, she had such a great time that she's already signed up and can't wait to go to Williamsburg with us this summer. We are very glad that Rebeccah was a part of our travel respite trip and we look forward to her traveling with us again!
Learn more about our Camping & Recreation Services