Introduction
Start a Fundraiser | Support a Fundraiser | Support a Walk With Me Participant
Legacy Giving | Monthly Giving | Shop at Amazon Smile | Donate Your Pillowcases
Donate Your Vehicle
Every day, Easterseals impacts the lives of people with disabilities and their families by providing the ability to learn new skills obtain work to earn an independent income in the community or through self-employment, and build self-esteem and social skills through meaningful recreation.

We would not be able to fulfill this mission to its fullest extent without YOUR partnership. It is because of YOUR support that Easterseals can continue to enable people to achieve levels of independence not otherwise readily available to them.

Your support through donations, volunteering of your time, or even coming out to join us at fundraising events help people with disabilities by providing the funds needed for Easterseals to create tangible, life-changing solutions in the lives of so many.
Hot Off The Press
---
Making a Difference through a Financial Gift! Donate to Easterseals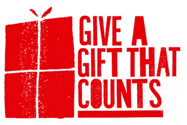 With over .90 cents of every dollar going directly to the provision of services, we are proud of our record of putting your donations to work effectively.
There so many ways you can give a gift that will have a tangible impact on the lives of people with disabilities. From shopping online, to donating an old clunker, or participating in a fundraising event, every way that you help to support our efforts makes a difference!

Please see the "Ways to Give" menu on the right-hand side of this page which will provide all the information you need to help you get started.

But, rest assured, if you have questions or need additional assistance in helping decide which option is best for you, please don't hesitate to contact a knowledgeable staff member at 732/257-6662 x360.

To simply make a tax-deductible donation online (including tribute and memorial gifts), please visit our DONATE NOW page.
PS: Be sure to ask if your employer offers a matching gift program which can increase your donation by up to 300%!
Last Updated August 17, 2017