For Immediate Release
Why childcare centers and their staff need autism training
Easterseals is now scheduling FREE Autism Community Training - ACT Now! events
July 19, 2018
Autism now affects 1 in 59 children and 1 in 37 boys, so it's no surprise neighborhood childcare centers in northeast central Florida are embracing training opportunities to increase their knowledge about autism spectrum disorders.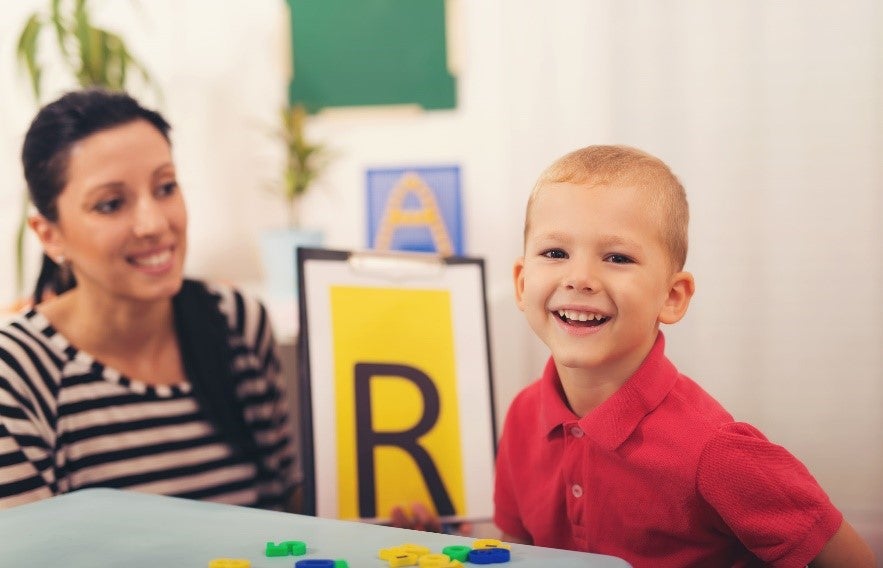 When childcare teams empowered learn and identify early signs and red flags associated with autism when a child is in their earliest developmental stages, staff are more likely to confidently communicate those concerns with parents. As a result, interventions and therapies can help a child on the autism spectrum reach his or her full potential as early as possible. This, in turn, sets the stage to help a child improve their outcomes as they continue learning and growing.
Easterseals of Northeast Central Florida, which operates the award-winning Autism Center of Excellence in Daytona Beach, is now scheduling free Autism Community Training events. These "ACT Now!" programs include CEU opportunities for staff and direct consultation with Easterseals' autism experts.
Childcare centers can expect many positive outcomes from ACT Now! training events. Childcare employees who undergo autism training are more prone to accurately and more quickly identify a child's aggression, tantrums or social-relationship struggles as related to autism spectrum disorder. Armed with this knowledge, parents can work with specialists to create individual plans of care for the child. Plus, centers who enroll and care for children on the autism spectrum have the possibility of incorporating center-based interventions for these children, including occupational therapy, speech therapy, sensory integration and much more.
For more information about Easterseals' Act Now! training events, call 386-944-7856.