!–-[if IE 7]> <![endif]–->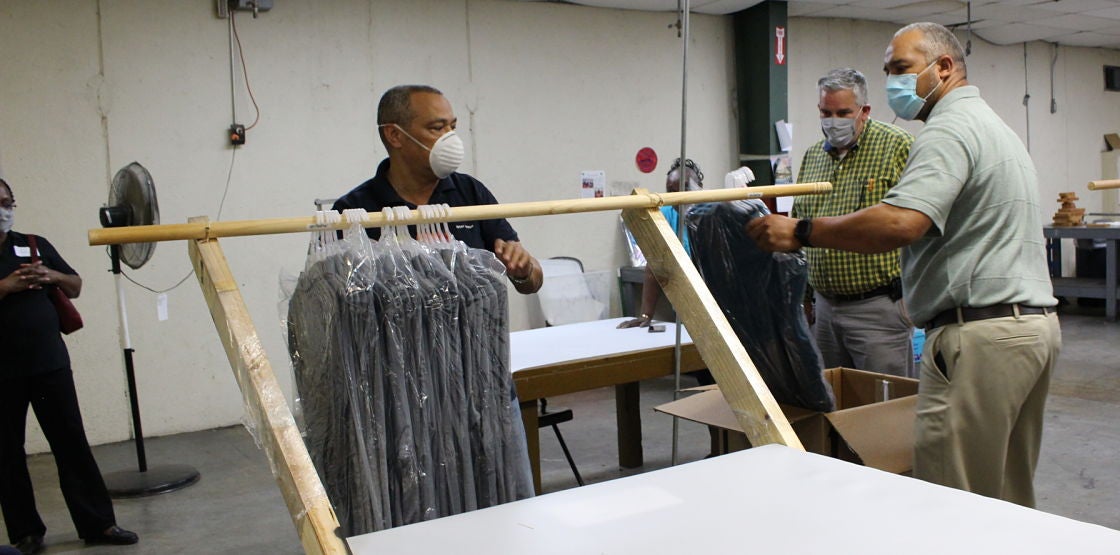 Industrial Services
Assembly
Easter Seals provides assembly services for manufacturers for products ranging from small sub-assemblies to large pieces of farm equipment.
Fabrication
Foam Baffle Systems: Polyurethane foam is fabricated into fire and explosion suppressant baffle systems for the fuel tanks of military aircraft.
"Pom" : Samples Showing colors and combinations available for hospitality industry carpet are fabricated for Mohawk Industries.
Pallets: round or square, big or small, pallets are made from raw wood stock.
HVAC filters are fabricated for military ships.
Easter Seals fabricates and forms packaging materials as well as packages a variety of products for our customers.
Recycling
Easter Seals processes products for recycling for our own industries as well as for our customers.
Salvage
Easter Seals assists customers in the inspection and salvaging of a variety of products.
Sewing
A cut and sew operation with experienced operators, new equipment, and an appetite for exacting military specifications result in high quality garments.