Bill Greenlaw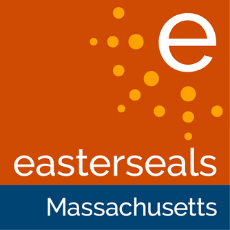 Bill Greenlaw credits Easterseals with changing his life "100% for the better."
An auto body technician and mechanic from Billerica, Bill acquired quadriplegia from a car accident nine years ago and subsequently spent years in a skilled nursing facility. There, Bill says, he'd had to rely on "grumpy aides" for everything and share a room with up to three other people at a time.
"I couldn't do anything for myself but the aides would walk right past my door to the nurses' station, shut off my call light, and just hang out there talking."
Bill now lives in a small group home in Haverhill and he has a room to himself. He moved under a Moving Forward Plan Waiver designed to allow individuals in nursing facilities on MassHealth the option to move into the community. Now, helpful aides answer the phone when this writer calls to interview him. In good humor, Bill explains how his life has transformed. And he credits the Assistive Technology Services he's received from Easterseals with having the biggest impact.
"If I need help, I ask Alexa," he says. "It's awesome."
Easterseals AT Specialist Emily Harris has been working with Bill for over a year. She evaluated Bill for technology supports when he first came to live at the group home.
"She's the nicest woman," he says of his Easterseals AT Specialist. "We work great together."
Emily listened to what Bill wanted to be able to do and considered technology to support his whole person. Together they chose adaptive equipment for eating and drinking. She also set Bill up with an iPad and mount for his wheelchair, and an Amazon Echo, Echo Dot and Harmony Hub -- game-changing technology for a man who spent 5 years dependent on aides in a skilled nursing facility.
With the iPad, he has been learning to look at Facebook, read messages from friends and family, and Facetime with his teenage daughter. With the Echo and Harmony Hub, he controls the light in his room, turns on and off his television, changes channels, and adjusts the volume. The TV is especially important to him. "I don't have to yell down the hall for help, anymore," he says. "I can control the volume. I can do it all myself."
Assistive technology is there for Bill in the middle of the night or whenever he'd like to use it. Easterseals AT Specialist Tom Quattrociocchi engineered Bill custom bed controls. Bill elbows two switches to adjust the angle of his back whenever he needs or wants to. He can make small adjustments without having to consider if it's worth disturbing a care provider.
Bill is a big fan of the Patriots and Bruins. Emily says he asks Alexa for score updates. "He calls Alexa his girlfriend," she notes with humor. He also sets alarms and reminders with his voice.
Bill says the best part of all this technology is "I don't have to yell for anybody anymore." With the Echo Dot set up in the group home's common area, he can use his voice to "Drop In" and request help from an aide.
Long gone are the days of his call light turning off at a nurses station.
Emily says Bill has changed since she first met him. "He's way more outgoing and social. He talks to his Alexa all day long. He loves to show me videos of his daughter on his iPad and he can brag just like any other Dad."
Bill says, "Easterseals has helped me with my whole life. I'd recommend them to anyone."
To learn more about the MassMatch program,

click here.