Experts Corner- Easter Seals Employment Specialists Get the Job Done!
ESMA Employment Specialists Get the Job Done!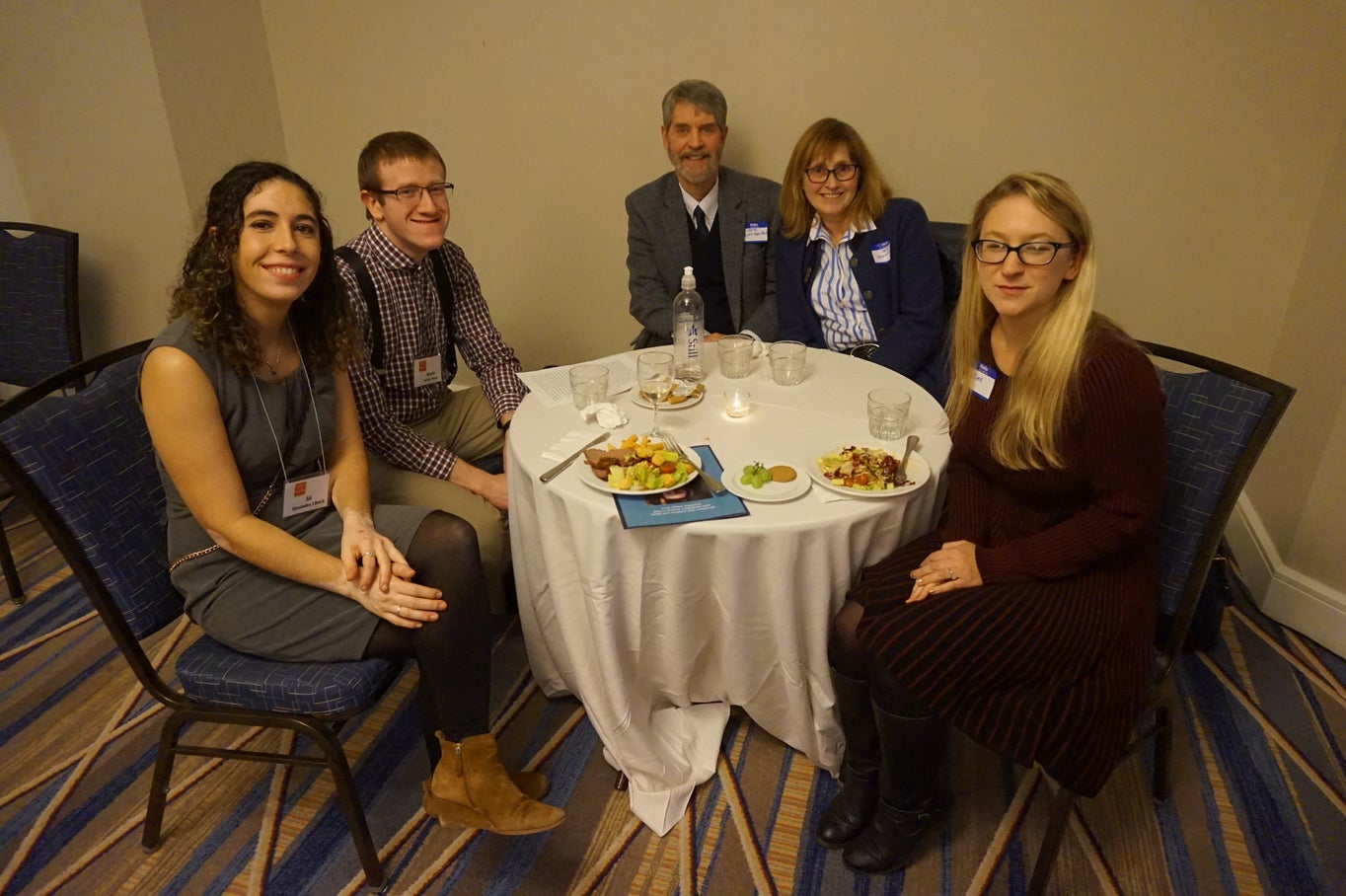 Maybe it's because they love their jobs or maybe it's because they love the satisfaction of helping others achieve their dreams, the Employment Services team at Easterseals Massachusetts are experts in finding good jobs.
As reported in the latest 2017 Disability Statistics Report, only 38.6% of people with disabilities in Massachusetts were employed in 2016. Massachusetts Rehabilitation's Commission (MRC) Vocation Rehabilitation division and Easterseals Massachusetts are working hard to increase that figure. Through contracts with the MRC, the Easterseals Employment Services team, led by MaryEllen MacRae, assist adults and youth clients in Boston, Framingham and Worcester find jobs based on their client's unique skills and interests.
At Easterseals, there is no one size fits all when it comes to job placement. Connie has been helping Worcester-area clients find work since she started up the employment services program almost 20 years ago. Connie's expertise in communication and outreach has helped her develop trusted relationships with a growing list of Worcester area employers that she can call upon for jobs as they meet her client's interests. From pet stores to retail, schools to cable TV stations, Connie has an uncanny ability to match people to jobs. A past client Jack loved photography so Connie reached out to a local cable TV station WCCA and helped him get a paid job behind the camera. Connie is willing to do whatever it takes to help her clients find transformative work that, to quote a client, "saved my life."
Boston-based employment specialist Alexandra Ullrich (pictured above) has been with ESMA for 2 ½ years and uses her background in social work and autism support services to teach her clients how to find a job. She coaches her clients through vocational assessments, developing a resume and how to apply for jobs online. You can find Allie on the job site for as long as needed to ensure a smooth transition for her client and the employer. Allie's person-centered approach has paid off. Recently her client Kevin (pictured above with employment specialist-Allie), who wanted to work with computers, started this dream job at a large national bank in Boston doing data entry. Allie even helped buy a new interview suit that helped him earn his job offer!
Research shows that gaining work experience while in high school correlates to future employment success for youth with disabilities. Recently ESMA developed a new internship training program for Worcester youth ages 16-22, funded by MRC. Program coordinator Kelly Penrod applies her ten years of employment services experience to starting up a new pre-employment internship program for young adults with disabilities. This new program offers a combination of classroom and webinar-based learning that culminates in a 6 week paid internship. For young adults particularly, Kelly's individualized approach helps these youth gain valuable on-the-job skills as well as resume-building work experience. And a pay check isn't too shabby either!
Easterseals offers another bonus service to its employment clients. Assistive technology evaluations from our team of AT Specialists, led by Leo Tonevski, provide evaluations to help job seekers with disabilities work more independently using assistive devices. From computer access devices to text to speech software, AT assessments can make a huge difference in an individuals' employability.
For all our staff, their motivation to help was clear; "when you teach a man (or woman) to fish, they can eat for a lifetime." For more information about how to receive employment services from Easterseals, contact MaryEllen MacRae at 617-226-2858. Contact Leo Tonevski for an AT services referral at 507-751-6431.