For Immediate Release
Easterseals Massachusetts Acquires The Bridge Center in Bridgewater, Massachusetts
Worcester, MA, September 8, 2022
Media Contact:
Charlene Leith
cleith@eastersealsma.org
508.751.6305
https://www.easterseals.com/ma/
For Immediate Release: September 8, 2022
Easterseals Massachusetts Acquires The Bridge Center in Bridgewater, Massachusetts
WORCESTER, Mass. – Easterseals Massachusetts (ESMA) announces that it has acquired The Bridge Center in Bridgewater, Massachusetts. The Bridge Center is a well-known nonprofit organization that previously served over 1,000 clients annually through therapeutic recreation and equine-assisted therapy. The acquisition allows ESMA to further fulfill its mission to provide services to ensure children and adults with disabilities have equal opportunities to live, learn, work, and play.
Founded in 1963 by the Knights of Pythias under the name Handi-Kids, The Bridge Center's vision was to be a leader within the recreation community serving as a resource for community members with disabilities and their families. In 2020, The Bridge Center was permanently closed due to the impact of COVID-19.
Discussions between The Bridge Center's Board of Directors and ESMA had been ongoing throughout the pandemic, with a shared goal to utilize the property to its fullest potential. The agreement was structured for ESMA to assume ownership of this 22-acre campus, which includes multiple buildings, an outdoor pool, a playground, assorted fields, a pond, and an equine center.
"For nearly 60 years, The Bridge Center ensured that children with disabilities had opportunities to play. Easterseals Massachusetts is excited to continue that legacy and to expand services to even more children and adults with disabilities, and Veterans, year-round," said Paul Medeiros, president and CEO of Easterseals Massachusetts.
Tom Walsh, immediate past president of The Bridge Center's Board of Directors said, "Easterseals Massachusetts has proven leadership and expertise in providing programs that empower individuals with disabilities. On behalf of the Board of Directors and the children and families we serve, we are thrilled to see the core values of The Bridge Center continue and see our participants reach their full potential."
A multi-year mission-driven business plan will focus on restoring The Bridge Center, which has been vacant for the past two years, to once again be a model campus for inclusive recreational activities. Investments will also be made to purchase the necessary inventory for programming and hiring staff.
ESMA has dedicated volunteers throughout the state and anticipates growing volunteer opportunities for individuals and businesses in Bridgewater to be immersed in their programs and organization. ESMA welcomes the opportunity to partner with the local community for support and assistance with repairing and improving the property.
Kimberly Sokol, vice president of rehabilitation and support services of Easterseals Massachusetts, said, "We are excited to reestablish connections in the greater Bridgewater area and once again be a valued community partner. Community engagement will be a focus early on by working with local businesses and engaging local colleges in program development."
Easterseals Massachusetts at The Bridge Center will offer a variety of employment opportunities for entry-level and professional careers. Updated information about hiring opportunities and campus restoration progress will be available by visiting www.eastersealsma.org, by following @EastersealsMA on Facebook, Instagram, and Twitter, and on LinkedIn.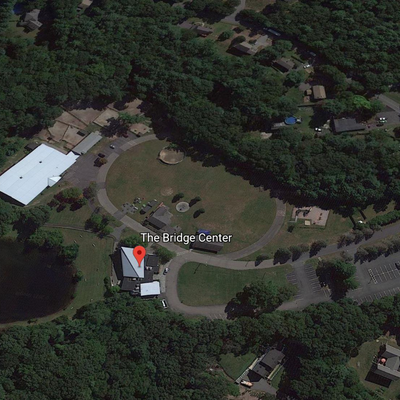 Easterseals Massachusetts at The Bridge Center campus includes the Polishook Riding Arena, the Rudofsky Center, a pond, an arts & crafts/RN station, a playground, fields, and a main clubhouse with outdoor swimming pool.

About Easterseals Massachusetts
Easterseals is leading the way to full equity, inclusion, and access through life-changing disability and community services.
For more than 75 years, Easterseals Massachusetts has worked tirelessly with their partners to enhance quality of life and expand local access to healthcare, education, and employment opportunities. And they won't rest until every one of us is valued, respected, and accepted.
Each year, Easterseals Massachusetts provides 22,000 essential services to more than 10,000 individuals throughout the state and is well-known for their expertise in rehabilitation, assistive technology, youth services, Veteran's services, employment and transition services, and disability advocacy. They pride themselves on empowering people with disabilities to live full and independent lives and be equal participants in society. More information is available at www.eastersealsma.org and by following @EastersealsMA on Facebook, Instagram, and Twitter.