Sandy Ho
Youth Mentorship Leader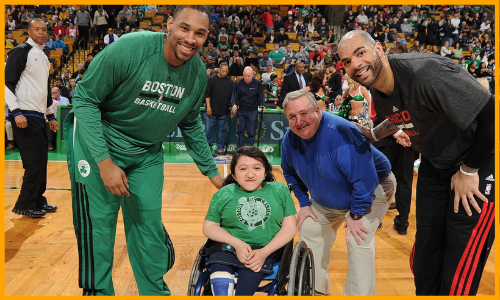 Meet Sandy Ho! Through her work with Thrive, the Easterseals youth mentoring program, Sandy Ho has empowered young women with disabilities locally and worldwide to broaden their horizons and lead more independent lives. By connecting these youth, she's admirably contributed to Easterseals Massachusetts' mission by encouraging equal opportunities for them to play and make lasting friendships in their communities and beyond.
Sandy developed the groundbreaking program, which matches the young women with adult female mentors who have disabilities. As role models, the mentors help them develop leadership skills, learn to advocate for themselves and set goals for their future. A conference with prominent speakers caps off the year.
"What I most enjoy about the Thrive program is that I am able to be part of a community where there is so much pride in being young women with disabilities," Sandy said. "I'm proud that the empowerment from this community is something that will continue to have a lasting impact on the program participants."



---
---
Through its social media component, Thrive also has created a worldwide online community for young women with disabilities. The blog began as an e-book of letters that Sandy asked the mentors and young women to write to their younger selves with words of advice or life lessons they have learned. Before long – on its own – the Letters to Thrive blog caught the interest of young women with disabilities across the US, in Canada, Europe, New Zealand and Australia and is still growing.
Three years after the programs initiation at Easterseals Massachusetts, Sandy was one of nine Champions of Change honored at the White House in July of 2015.
Sandy herself understands the challenges young women with disabilities face. She uses a wheelchair, is significantly shorter in statue and has brittle bones. Her growth as an emerging leader in the disability community reflects the strength and skills she brings to every challenge she faces.
---

Click here

to read Sandy's Feature in the Weston Town Crier & Tab after being honored by the White House.

---