Lenny Cournoyer
Accessible Martial Arts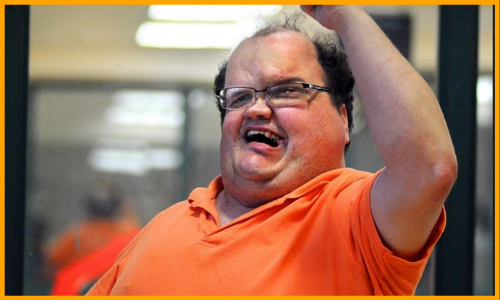 Meet Lenny Cournoyer from Holden, MA! He's been a successful student in our Accessible Martial Arts Worcester, where people with and without disabilities can learn exciting self-defense techniques in a fun, supportive environment. He became involved with Easterseals about 5 years ago after joining the YLN (Youth Leadership Network), a program recommended to his family through Parents Advocates- a program adults with disabilities turning 22.
Lenny's mom, Sharon, comments; "Sometimes, disability programs treat the individuals as children. The YLN stood out right away because it was truly a place of peer to peer activities with people treating each other with full respect and dignity."
---
---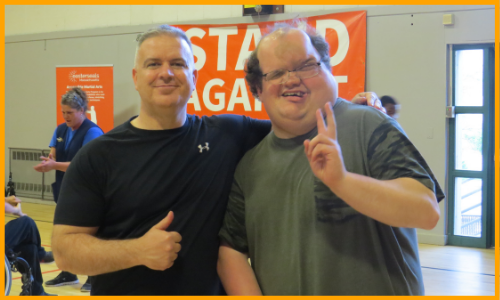 According to the Centers for Disease Control (CDC), adults with a disability have obesity at a 1.5x higher rate, heart disease at 3x the rate, and diabetes at 2.3x the rate, than people without disabilities. Furthermore, in Massachusetts, nearly 50% of adults with disabilities do not meet basic aerobic physical activity as compared to only 21% of people without disabilities. Even if the motivation and knowledge of fitness is present for a person with a disability, most fitness centers lack accessibility and/or adaptive programming compounding existing health risks for this population.
Easterseals keeps class fees very low and offers scholarships to students who are in need. Fortunately, Lenny accomplishes his monthly exercise and movement goals while feeling empowered in our classes.
Lenny brings great energy to the Accessible Martial Arts classes with his booming "HIEYAS" and has made many friends, with and without disabilities, since attending the program. It's a fact that when you exercise, your body releases endorphins that energize your mood, relieve stress, boost your self-esteem, and trigger an overall sense of well-being.
---

Sharon says; "Lenny will go home and practice the techniques.  It's a self-esteem boost, he says to himself 'I can do this' and then displays a positive self-image. That's a big step for people with disabilities. They always hear what they can't do, not what they can do. 

 The classes are great for self

-

control; emotional, mental, and physical."
---