REHABILITATION SERVICES STAFF
Our Easterseals Massachusetts rehabilitation staff has a wide range of outside experience and perspective. What differentiates Easterseals MA is our commitment to providing the very best service and the deepest expertise in the rehabilitation field. You will understand the difference the moment you meet us.

We have over 100+ passionate therapists serving many regions throughout the state. Learn about some of our therapists below!
Meet Our Team
Nikita l Kirstyn l Sarah l Valerie

Nikita earned both her undergraduate degree and Masters in Science in Occupational Therapy from the University of New Hampshire. She chose to start her OT career here back in 2015 as she wanted to work for an organization that aligns with both her personal and professional values.
"What I love about working for Rehabilitation Services at Easterseals MA is the opportunity to work in diverse settings."
Nikita works with clients ranging in age from 4-102 in skilling nursing facilities, day habilitation programs and in schools. Even the schools that she works in offer diversity. She works in public, charter and collaborative school programing. This offers her a unique perspective on OTs role in the schools. However, what is the same in each one of these settings is positive impact each one of her clients have on her life.
Nikita remains an OT here not only because of the mission of the organization, or the diverse settings she is able to practice in but because she is able to learn from and work with some of the most impressive therapists and rehabilitation professionals in the state of Massachusetts. Even if Nikita is the only OT in a particular contract she knows she has the support and guidance from her rehabilitation team here at Easterseals MA.
Kirstyn Tracey, MS OTR/L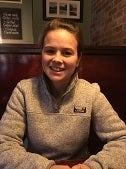 Kirstyn earned her undergraduate degree in Health Science and Occupational Studies from the University of New England in Biddeford, ME and her Master of Science in Occupational Therapy from the University of New England in Portland, Maine. In 2016 Kirystn decided to start her career as an Occupational Therapist here at Easterseals MA.
What drew Kirystn to her current position was her ability to practice occupational therapy in many different settings. Her clinical interests include: Pediatrics, School-Based Sensory Integration and Life Skills and Transition Programs. Easterseals MA gives her the opportunity to work in all of these settings.
"What I love most about being an occupational therapist at Easterseals MA is working in a variety of settings while positively impacting and affecting clients' ability to live their life to the fullest."
Sarah Vu, MS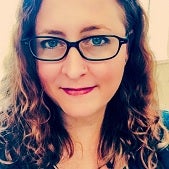 Sarah is a Speech-Language Pathologist with over 16 years of experience and has been with Easterseals MA since 2011. Sarah received her Bachelor degree from the University of Vermont and her Masters from Louisiana State University. Sarah has worked in a variety of settings including schools, adult day habilitation programs, early intervention, and skilled nursing facilities. She supervises Clinical Fellows in their first year of practice as well as being the Speech-Language Clinical Supervisor for Easterseals MA.
"What I love about working for Easterseals MA is the diversity of clients that she gets to serve through Easterseals as well as the opportunity to collaborate with so many outstanding clinicians."
Valerie Smithwood-Green, MSOT, OTR/L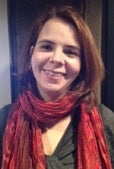 Valerie earned her Master of Science in Occupational Therapy from Tufts University in Medford, MA. Having begun her career at Easterseals MA in 2010, Valerie's experience spans several settings including public schools; charter, collaborative, and hospital school programming; day habilitations; skilled nursing facilities, elderly and pediatric homecare; and outpatient sensory clinics.
Valerie's specialties and clinical interests include: pediatrics and sensory integration; and children and adults with complex medical profiles and/or mental health disabilities. "What I love about working for Easterseals MA is that the staff and management are like a second family. I appreciate how supportive Easterseals MA is of all staff and how as an organization we work to make the best fit for everyone-client and therapist- providing a wide variety of opportunities and settings."