Partner with Veteran's Count Massachusetts
Veterans Count is the philanthropic arm of Easterseals Massachusetts Military and Veterans services operating aiming to provide adequate aide in lieu of Federal, State, and Local grants. After operating for several years, Veteran's Count chapters formed as a task force of local business leaders and volunteers to provide the resources necessary to implement and deliver high-quality services for Massachusetts Military, Veterans and their family members throughout the community. Veteran's count ensures the vision of creating comprehensive support and sustainable success for our local Veterans.

Easterseals Military & Veterans Services focuses on empowering exiting-Military, Veterans and their families to prevent, address and overcome common challenges through consistent personal skill-building, networking opportunities and experienced guidance coupled with community reintegration through family and peer activities.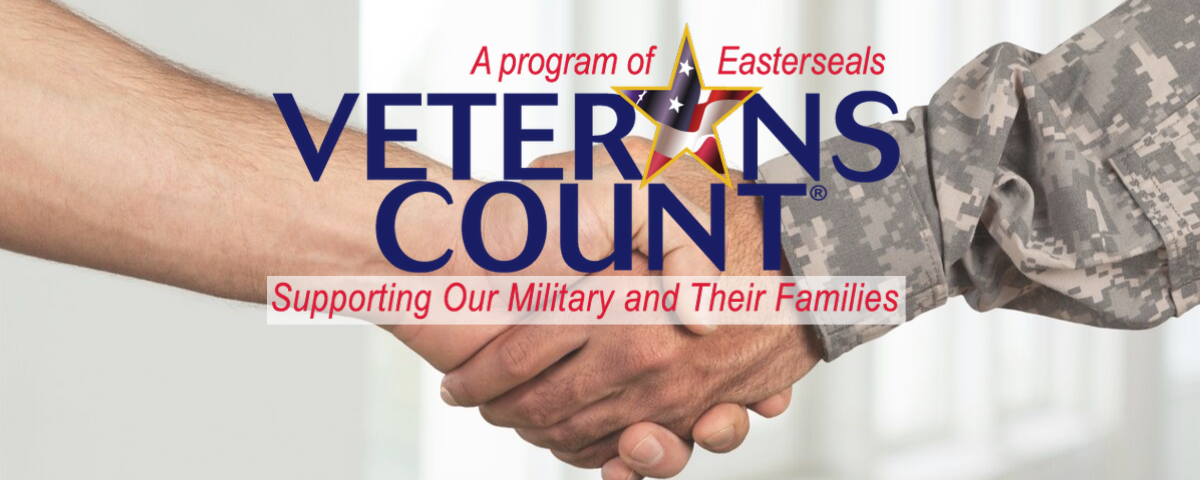 Why partner with us?
Many of our nation's Veterans face similar challenges when they return to civilian life. Most of these challenges are preventable, or may be overcome, through consistent skill-building opportunities and experienced guidance coupled with community reintegration through family and peer activities. The Easterseals MA Military & Veterans Services Team is comprised of highly qualified individuals that conduct and coordinate a variety of services specifically designed to promote and maintain the physical, financial and mental wellness of our Military, Veterans and their families. We'd love to hear from you: veteranscount@eastersealsma.org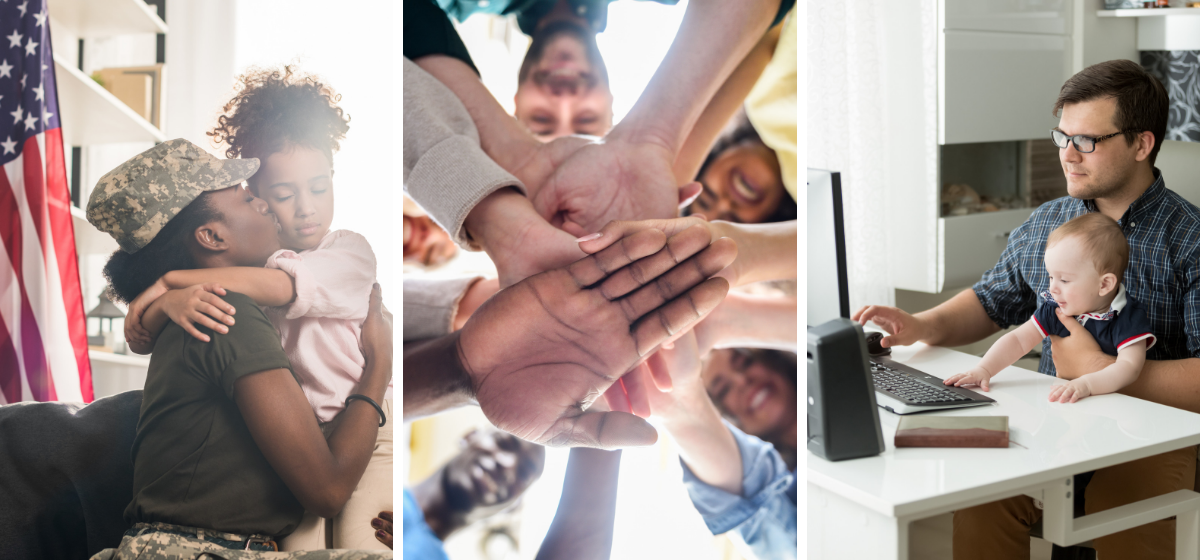 How Does Veterans Count MA Help?
Many core services such as seminars and workshops and community groups are not funded by state or federal grants leaving an unmet need for many Veterans trying to avoid crisis when transitioning home from service. There are major and well documented challenges for Veterans returning home resulting in growing rates of homelessness, poverty, unemployment, and even suicide. These topics are directly addressed with our personalized "care coordination model" and core services.
Sponsor an Event
Team Live

Volunteer

Ruck to Remember! Come hike with us on September 11. Rucking is optional and this is open to families. As you may know our 3rd annual 9/11 breakfast has been cancelled due to Covid-19, but this doesn't mean we can't get together and commemorate the 9/11 terrorists attacks.

Help build your brand and accomplish your community outreach goals with an #ESMAMoves fundraiser! More Info.

For $10 a month, you can become part of our "Team Live," which provides access to critical (unfunded services) and support for local Veterans in Central MA.

Free Team Live T-shirt when you sign up! (women's and men's cuts available). Learn More.

We need your help! Veterans Count is a prestigious and truly effective means to make a profound and immediate impact in the lives of our military families. Whether you donate directly to our core services or volunteer for an event, supporting Veterans Count is a wonderful way to show your gratitude.

We are currently accepting members for our Veteran's Count Central MA Chapter. Email veteranscountma@eastersealsma.org to learn more!