Veterans Program Coordinator: Adam Costello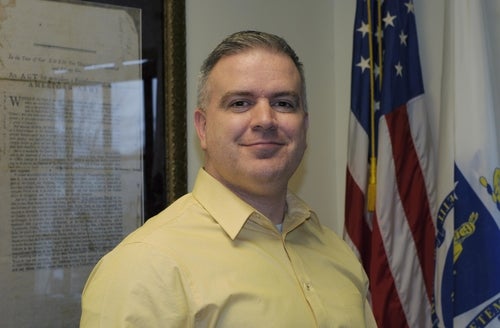 How It Works
Adam works in partnership with many agencies and programs, including One-Stops, the Veterans Workforce Investment Program (VWIP), Massachusetts Rehabilitation Commission, Department of Veterans Services, Veterans Administration, VA Hospitals and the Department of Defense.
Contact us for more info: veteranservices@eastersealsma.org
Adam Costello joins 22KIll Boston to honor New England Veterans and raise awareness about the growing problem of Veteran suicide. Check out Adam's POV video as he jumps out of a plane from 22,000 ft in the air!!!
Military Service History
Adam served in the United States Army as an Armored Vehicle Crewmember and a Medic from 2005 until 2012.
Adam has been recognized by the United States Army many times, including for treating over 150 Iraqi civilians during a single operation and for heroism during the first mass casualty event involving US troops during Operation New Dawn.
Military Commendations
Adam previously served as the Director of Veterans Services for the Central Massachusetts Veterans Services District, and also as a consultant for various Veterans Services providers.
Professional and Educational Credentials
Adam graduated Summa Cum Laude from Becker College in Worcester with a degree in Business Management and has earned various additional degrees and certificates. He continues to regularly attend formal classes, citing it as a way to stay well-rounded and up-to-date in an ever-evolving environment.