Employment and Training Services
COVID-19 Service Updates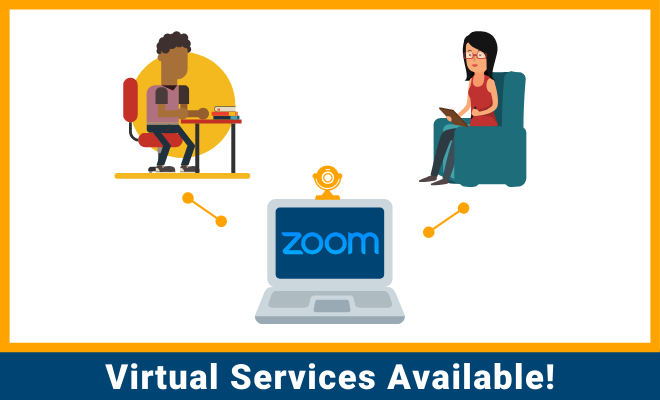 Pre-Employment Transition Services & Job Development Services available!
Pre Employment Details | COVID-19

remote learning, is in place of the in school in person workshops happening bi-weekly, or monthly in the form of zoom meetings
The already scheduled webinars will continue as planned
contact Kelly Penrod, kpenrod@eastersealsma.org, 1-508-751-6387 for more details
Job Developlment Service Details | COVID-19

We are currently providing job development services via Zoom video conferencing as well as following up in between meetings via phone and email.

Full list of services being offered right now

Job Seekers and Employers can contact us at

ciesrequests@eastersealsma.org
---
Easterseals Massachusetts Employment and Training services establishes a partnership between job seekers and employers.
Easterseals MA conducts an assessment of a person's interests, skills and knowledge that would be applicable to the workplace. Secondly, the program offers skills training and the opportunity to receive assistance in career planning. Finally, Easter Seals MA offers job seekers assistance to secure employment.
Easterseals MA Employment and Training Services offer employers qualified applicants, who are equipped to meet the needs of their organization and who will increase the diversity within their workforce.
PRE-EMPLOYMENT & TRANSITION SERVICES (PRE-ETS)
Easterseal's Pre-Employment Transition Services (Pre-ETS) are offered to students with disabilities between the ages of 14–21(up to their 22nd Birthday) enrolled in the various high schools and post-secondary education/certificate training programs various towns in Worcester County. We offer in school, webinars, and community based workshops on the topics of the following components: self-advocacy and mentoring, job exploration, work readiness, work based, and post-secondary counseling.
To learn more about the Intern Training Program here at Easterseals MA, please contact Kelly Penrod at 508-751-6387.
Learn how Easterseals MA can help you with your unique staffing needs
Qualified candidates
Job matching
Full time, part-time, and internships
Easterseals MA offers a range of services to assist you in your job search including skills training, internships and job placement.
Access to a variety of jobs
Pre-employment preparation including resume building, reference development and interviewing
Career skills training
Training for online job applications
Easterseals MA is the perfect partner to help you meet your client's goals. Easterseals MA assists individuals who want to secure and/or maintain employment by providing services that match their abilities and interests. Easterseals MA recognizes and works with a person's unique skill set. Whether a person is looking for a professional, skilled, semi-skilled or service job, we will provide a flexible, creative solution to meet your specific needs, abilities and interests. Each of the services focuses on identifying or developing skills that will help you in your employment search. Click for more.
Contact us at ciesrequests@eastersealsma.org to learn more about Employment and Training Services
Read about how we have helped people with disabilities gain the skills they need to succeed in the workplace and are assisted in finding good jobs. Read More>>