Occupational Therapy & Speech and Language Pathology
Fully Remote & Online Services
COVID-19 has changed every aspect our of lives. We understand how hard this is for individuals and how important it is to try and return to some sort of normalcy in the world that we are now facing. Easterseals Massachusetts (ESMA) is here and we want to help, #alonetogether. ESMA wants to help support your child while at home with Speech and Language Pathology (SLP) and/or Occupational Therapy (OT) remote services.

Click here for all other COVID-19 service updates.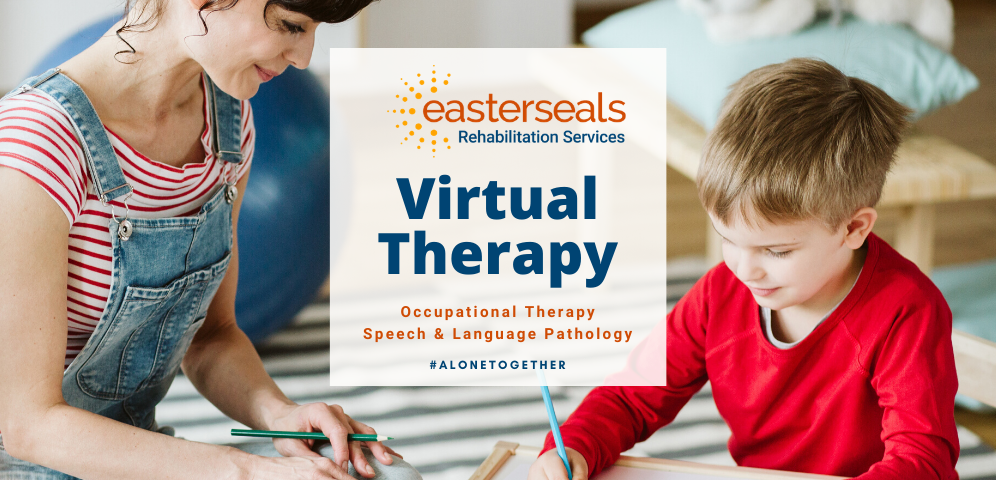 ESMA is able to provide you with three, 30 minute sessions of Occupational Therapy or Speech and Language Pathology for a one time donation of your choosing.
This is a $450 value that we are providing and you can choose the amount that you are able to donate for these services
Your donation will help ensure ESMA can continue to provide its mission to help ensure individuals with disabilities have equal opportunities to live, learn, work, and play throughout the COVID-19 crisis.
Eligibility Details
Client must be a Massachusetts resident
Client must currently be located in Massachusetts (we can't provide services if the client is in NY at grandparent's for example)
Client must have access to participate in a remote session via online technologies
Must make a onetime donation of your choosing prior to starting services
Additional services above three initial sessions will be a fee for service model
Limited-time offer through 8/29/20 with potential for extension
Client must click here to complete the survey to request services