Assistive Technology Staff
Our Easterseals Massachuestts assistive technology staff has a wide range of outside experience and perspective. They come from a broad spectrum of industries, including therapy, education and engineering. What differentiates Easterseals MA is our commitment to providing the very best service and the deepest expertise in the assistive technology field. You will understand the difference the moment you meet us.
Meet Our Team
Eric l Kristi P l Oren l Catherine l Kristi V l Tom l Katrina l Jessie
Eric Oddleifson, MSOT, OTR/L, ATP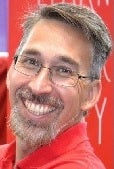 Eric Oddleifson, the Assistant Vice President of Assistive Technology and Community Support Services, holds a Master of Occupational Therapy and obtained RESNA certification as an Assistive Technology Practitioner. He has worked for ESMA for the past 14 years in various capacities and currently oversees the Assistive Technology, Employment, and Transition program areas.


Kristi Peak-Oliveira, MS, CCC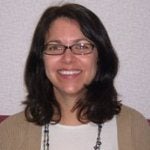 Kristi is a speech-language pathologist with over 20 years of experience in augmentative communication and has been with Easterseals since 1999. She provides augmentative communication evaluation and consultation services for both children and adults in a variety of settings and does presentations for consumers, families and professionals. Kristi is a coordinator for two programs at Easterseals: the Augmentative Communication Program, and the MassMATCH-sponsored Easterseals Assistive Technology Regional Center (ATRC). She previously worked at the Communication Enhancement Center, Children's Hospital Boston, where she coordinated a Mobile Outreach Program and an ALS Communication Program.
Oren Kuhn, M Ed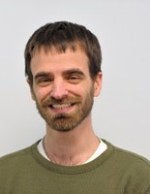 Oren earned an M.S. in Elementary Education, Moderate Special Needs. After several years teaching in residential and public schools, he decided to focus on the implementation of assistive technology in multiple settings. Since coming to Easterseals in 2006, he has provided assistive technology to adults and students in college, elementary and high school.
Catherine H. Bly, M Ed, TVI, COMS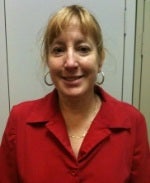 Cathy's background is in the education of students with visual impairments. She joined Easterseals in 2007 and currently works for the MassMATCH- sponsored Assistive Technology Regional Center (ATRC). Her area of expertise is in adaptive devices for people with visual challenges.
Kristi Voelkerding, BS, COTA/L, ATP, ROH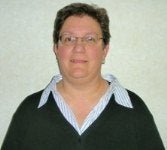 After earning her B.S. in biology and secondary education, Kristi became certified as an occupational therapy assistant. Her special expertise in the use of technology by people with disabilities puts her in great demand as a speaker at professional conferences locally, statewide and nationally. She is an advisor to state and local professional associations, as well as an instructor and clinician. She joined Easterseals in 2000. Kristi earned the Roster of Honor award from the American Occupational Therapy Association (AOTA) in April, 2007. The award recognizes her leadership in the AOTA and her innovative practices in assistive technology. In 2004, she was named Occupational Therapy Assistant of the Year by the Massachusetts Organization for Occupational Therapy.
Tom Quattrociocchi, MSCE, MSOT, OTR/L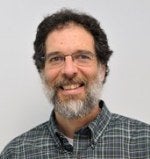 Tom worked for 13 years as an electrical engineer with General Electric Aerospace and four years as an occupational therapist at New England Rehabilitation Hospital. He joined Easterseals in 1998 as an occupational therapist and assistive technology specialist. He works with both adults and children, covering the spectrum from client evaluation, equipment recommendation and installation, to education and training. Tom's specialties include environmental control, computer access, and equipment fabrication and adaptation.
Katrina Caracol-Parker, BS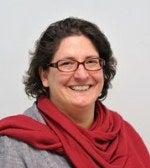 Katrina received a Bachelor of Science from Fitchburg State College, and she completed a certificate program in Deaf Studies at Northeastern University and a certificate program in Electronics at Women's Technical Institute. Prior to joining Easterseals in 2000, Katrina worked as a Resource Specialist in the area of assistive technology at Seaside Educational Associates.
Jessie Salz, MS, OTR/L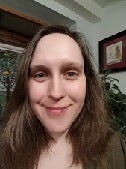 Jessie is an Occupational Therapist with a master's degree from Tufts University BSOT. She completed a certificate program in school-based practice, and has worked with children and adults in a variety of settings. Prior to joining Easterseals in 2015, she helped to adapt a mindfulness based stress reduction program for caregivers to friends and family members with Parkinsons and Alzheimer's Disease at the BU School of Public Health. Jessie is a member of the American Occupational Therapy Association (AOTA). She provides evaluation, equipment recommendation, and training to individuals with disabilities who are working towards personal and vocational goals.