Supporting a Nonprofit
Feeling/Activity option while making a post


STEP 1
Click

What's on your mind?

on your News Feed or timeline and then:

Create a post with an image, link, comment, or video.

Notice that there are three dots next to the "

Feeling/Activity" -

Click the dots or

Feeling/Activity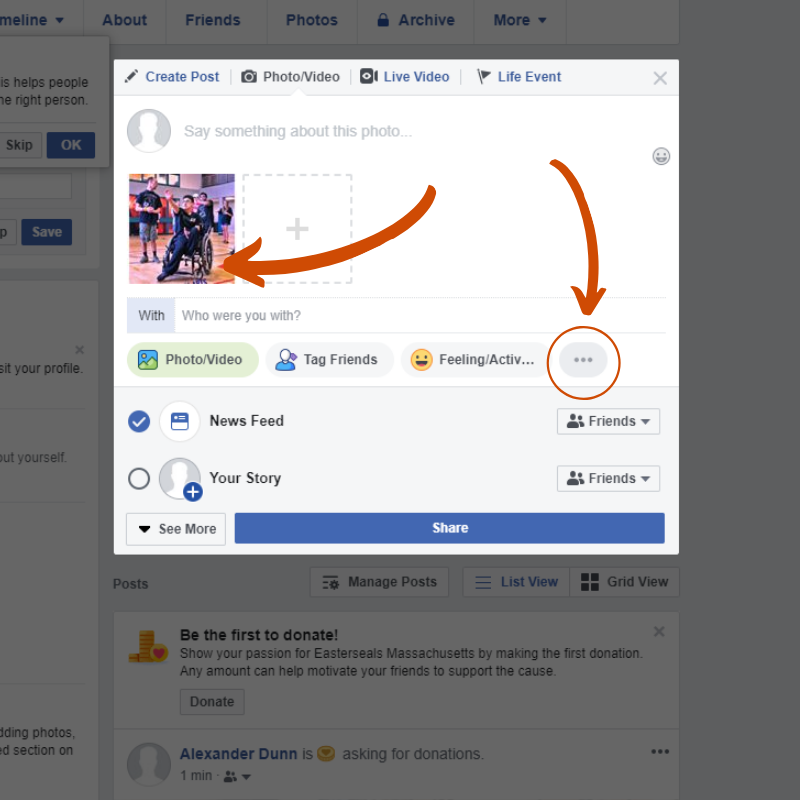 ---


STEP 2
You will be given a list of options, one of which is "Support a Nonprofit." Click that option.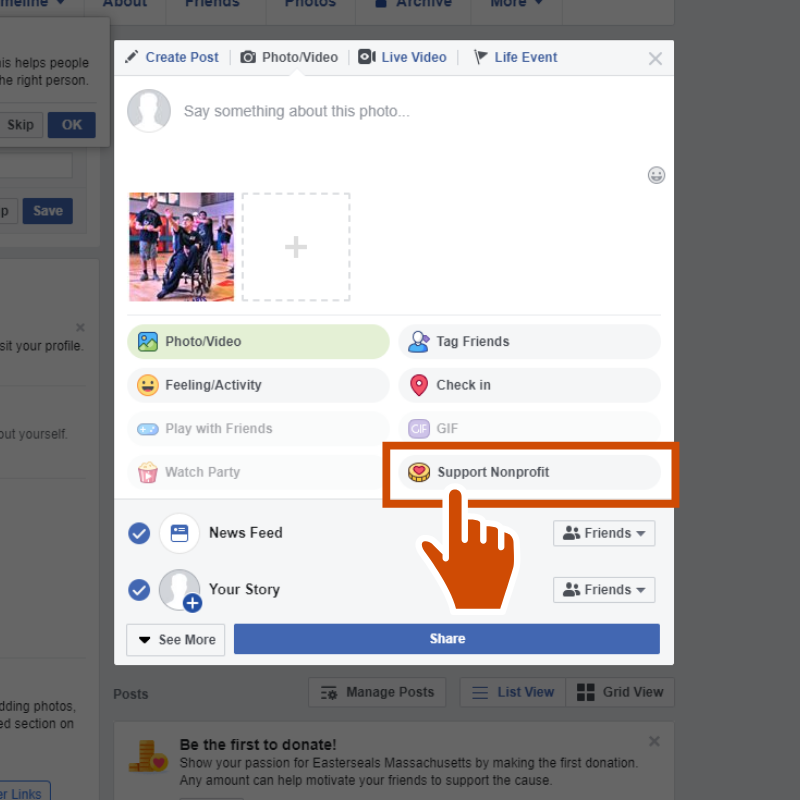 ---

STEP 3

After you click "Support a Non-profit," start typing in the name "Easterseals Massachusetts."

The Easterseals Massachusetts account will appear as an option in a drop-down menu to select from.


---

STEP 4



After selecting Easterseals Massahusetts, Click Post.
After you post, there will be an option to Add Donation Button to confirm that you want to add the donate button to your post.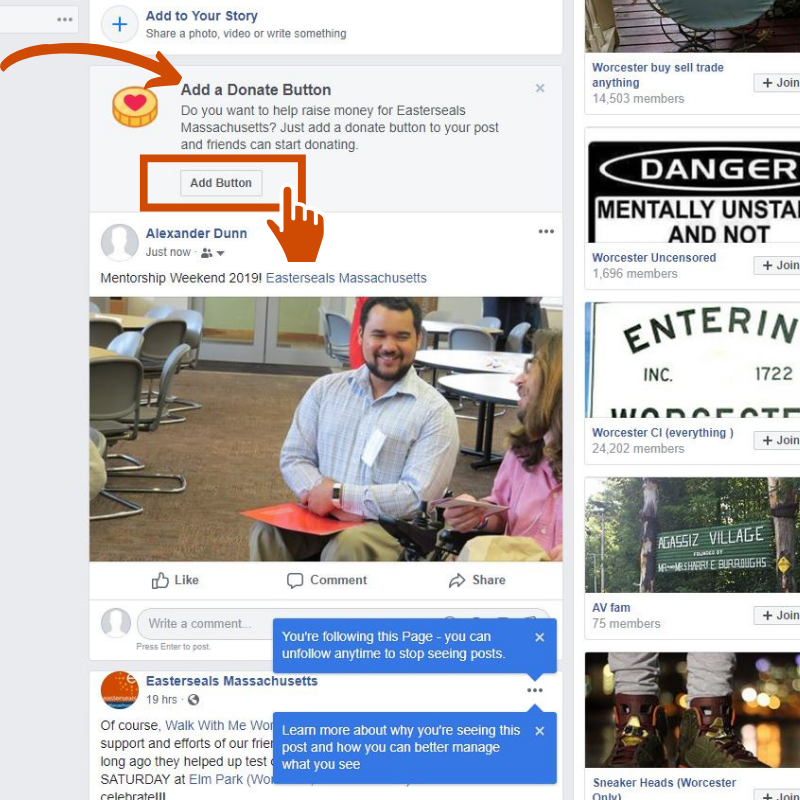 ---

STEP 5

Voila!

Click that add button

option

and you're all set!

Your friends can now easily and securely donate to Easterseals Massachusetts programs and services for children and adults with disabilities. Refer to the image below.