#TeachDisabilityHistory Campaign 2021
Easterseals youth leadership network have created a campaign to #TeachDisabilityHistory focused on educating and empowering people, with and without disabilities, to build the most inclusive future. The goals of the campaign are to educate people about why it is important that disability history be taught in schools, as well as to make teachers in Massachusetts public schools aware they can now access the disability history curriculum and documentary; "The Great Fight For Disability Rights."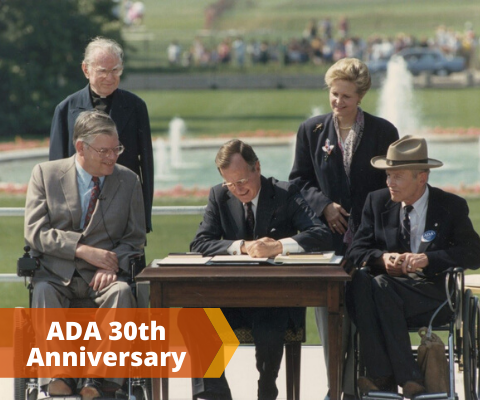 July 26th, 2020 marked the 30th anniversary of the Americans with Disabilities Act (ADA) being signed into law, prohibiting discrimination against people with disabilities. Learn more about the history of critical legislation and Easterseals role in it.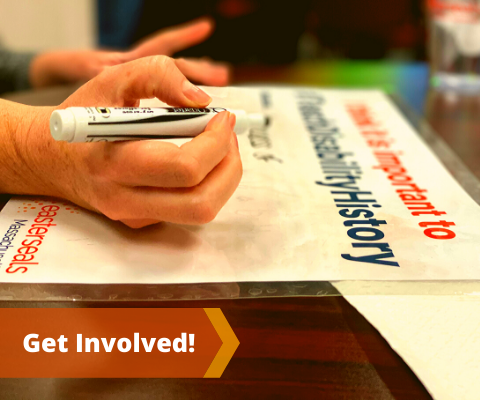 Every Wednesday in October, use

#TeachDisabilityHistory

and share why you think it's important to teach disability history- tag us on social media!

@eastersealsMA @EastersealsYouth

Download Teach Disability History Template Sign

Take a picture of you and your sign and post to Instagram, Twitter, or Facebook!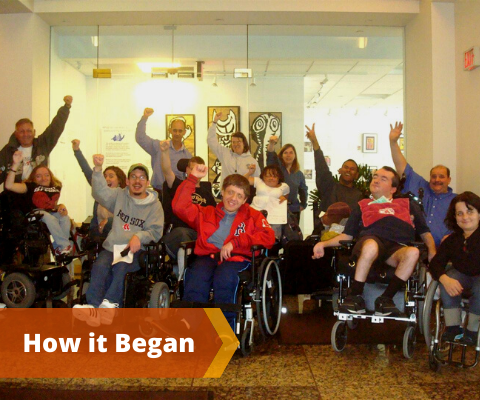 In 2009,
A group of students with disabilities from Easterseals MA advocated for disability history to be recognized by local government resulting in
General Laws. Section 15LLLLL:
"The governor shall annually issue a proclamation setting apart the month of October as Disability History Month...Appropriate state agencies and cities and towns and public schools, colleges and universities shall establish programs designed to educate and promote these objectives."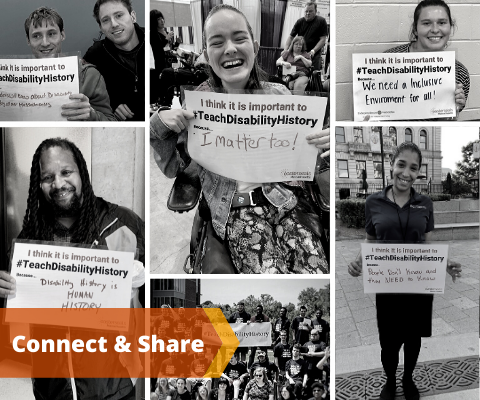 Help us spread the word about why it is important to #TeachDisabilityHistory!

With your help we can increase awareness of disability history and lower stigma towards people with disabilities